28. Oktober 2020
The Digitale Leute Summit is Germany's only interdisciplinary conference for product management, UX Design, and software development. Learn from over 20 international top-experts this year in a Remote Edition setup. Be sure: This will not be just another Zoom talk! Check out our schedule and join our digital experience where software product people come together with DJs, Chefs, and interactive Q&As – for free!
First things first: This event would not be possible without our partners. We are very grateful for our partners' commitment and all the people who are supporting us via the supporter ticket in this challenging time. Without you, the Summit would not be possible.
This is why we encourage you, our attendees, to get in touch with our partners and get to know their products or vacant positions – let us all expand our network, especially in this complex situation!
Without further ado: These topics await you
We will start early and strong at 9 am CET with our Resident DJ Julian Stetter on both days. Get yourself a cup of coffee or tea and join us via chat while the Cologne-based DJ gets us ready and buoyant for the day. Take the chance to introduce yourself in the chat and connect with participants all around the world.
These companies take part: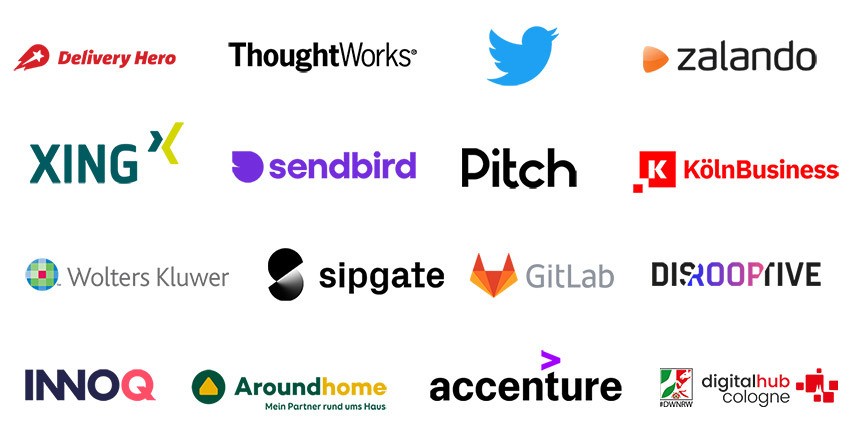 Day 1 – 9th of November
The Keynote
On day one, we kick off the conference with a great highlight: Eleanor Harding, Senior Product Manager at Twitter and former Service Designer at NASA, will introduce us to how to setup a balanced framework in times of COVID-19. Hear stories and practical strategies for getting up to speed as a product manager, taking on new work from afar.
The program continues as follows. We grouped it into three categories for better oversight, but we strongly suggest to take a look at all topics. The Summit is cross-functional! Check out the chronological schedule here.
Product
Curtis Stanier is a Group Product Manager at Delivery Hero who loves helping people and organizations to use technology to solve business problems. This is why Curtis addresses in his talk 6 topics in Product Management, which help people articulate concepts and learn from problems within their own organizations using visuals.
KC Stern has been at the intersection of technology and business for many years. In his session, the Product Manager at Sendbird provides a thoughtful discussion on user-centered product design informed by Sendbird's commitment to providing communication components and services both to the app-creating businesses and ultimately to the end-users of these apps.
How to include the Lean Startup Methodology in a corporate? Who else could better give us deep insights into this topic than Michael Neudert, Founding Member of Satellite, an in-house startup of the telephone provider sipgate. He will compare the process and tools they applied and share insights in finding the right MVP in his talk.
Tech
Traditionally, security often has been an afterthought in an application development process. Michał Kułakowski, Solutions Architect at GitLab, explains in this fireside chat how to ensure that security teams can work collaboratively with cloud-native product teams.
UX Design
Learn with Nikki Anderson, User Research Specialist at Zalando, how to do user research right. You might have seen her already in one of her successful AMA sessions in our Remote Academy. Now the native New Yorker will make us understand why user research does something even better than giving answers: Giving you ideas that you can work from.
Jan Kiekeben, Senior Product Designer at XING has a keen interest in every aspect of product design, such as human factors, research, innovative interaction design, and strategy. In this fireside chat, he will show how teams at Xing discuss design with critique.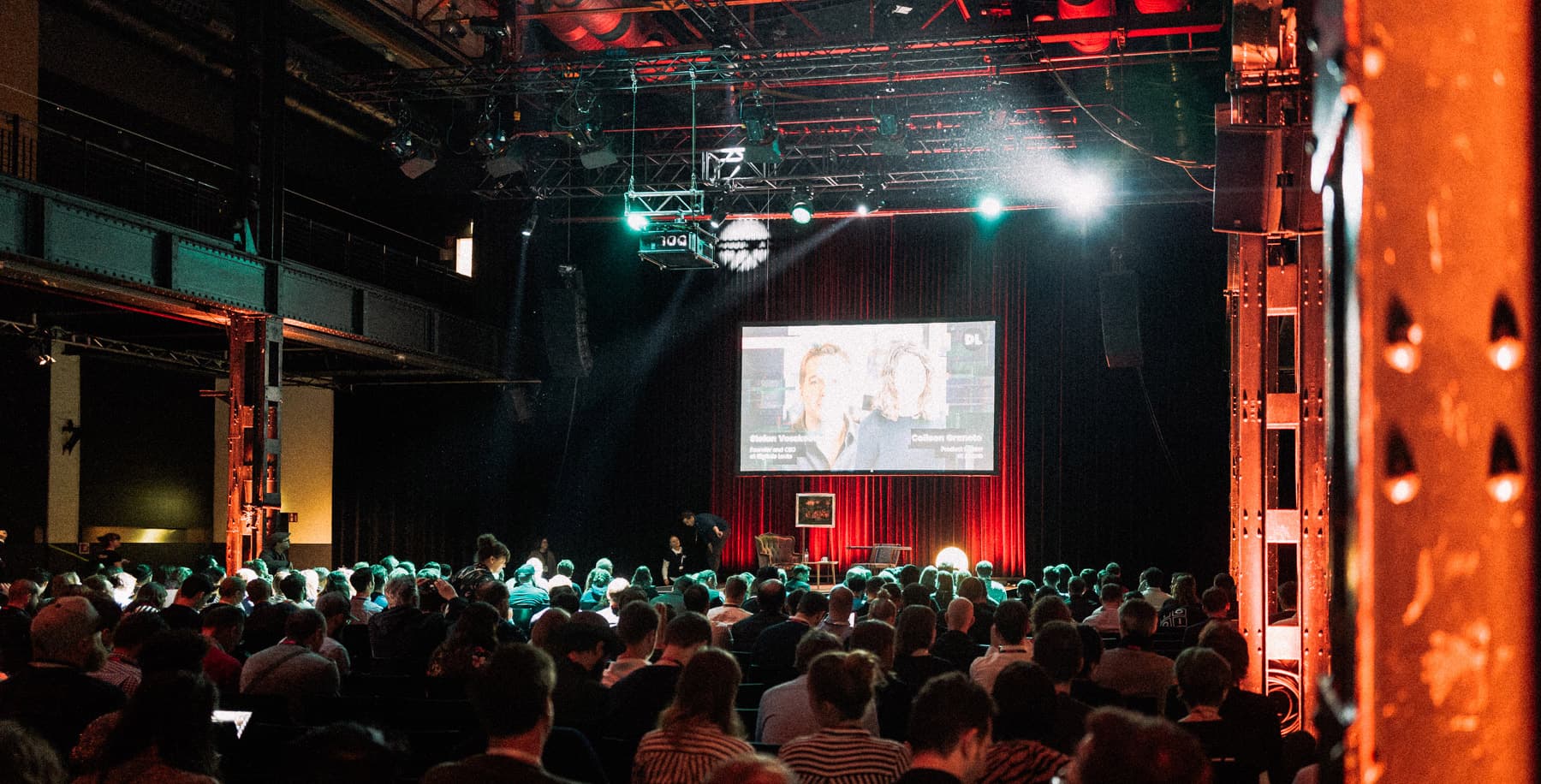 Day 2 – 10th of November
The Keynote
The second day of our conference kicks off with one of their kind, the harbinger of change: Dr J Harrison. Put on the seat belts and your office chair in an upright position for 20 years in technology. In this session, Dr J presents years of research done with many ThoughtWorks teams – and a way forward, intertwined with the Agile Manifesto.
Tech
Dr J gets followed by Steffen Heilmann, CTO at Aroundhome. Being responsible for Technology, Data, Marketing, and Category Management across the whole organization, he will show us how to adapt when COVID forces your team into the home office.
Our only slot with two speakers, Verena Ermes, Frontend Engineer, and Max Hermetter, UX Engineering Associate Manager at Accenture Interactive, gives us some insights into implementing a design system. They ask: Can Design Systems be the bridge between design and development? Join the discussion!
Since 2017, the Director of Engineering Jan Hegewald has been with Zalando, Germany's largest online retailer. With 31 million customers in 2019, the Tech-Company still questions its processes. He discusses with Digitale Leute CEO Stefan Vosskoetter how Zalando aligned its autonomous teams in a highly scaled environment with dynamic goals instead of OKRs.
Software architecture sounds like a topic only geeks would be interested in. In this talk, Stefan Tilkov, Co-Founder and Principal Consultant at INNOQ, takes a look at what software architecture actually is, why you can't avoid dealing with it even when you're a non-technical decision-maker, and how it needs to be addressed throughout the lifecycle of any digital product or service.
UX Design
How do I manage permanent digital change? In a platform-dominated world, the key question is how to develop service-oriented sales approaches that help assert yourself against Amazon, Google and Co. Ruppert Bodmeier, CEO of Disrooptive explains in his talk how to create a radically new customer experience that sets me apart from the competition!
Who doesn't know the limitations of time and budget in product development! Lu Yu, Brand Design Lead at Pitch, knows the struggle. She has been at Adidas, Unilever and Semplice, has lived and worked in Melbourne and Istanbul and will show you in this session how to make it fast, make it work, make it beautiful.
Product
Using Agile Methods in product development can differ a lot. Not only team by team, but mostly from startup to corporate. But which product development is better? Martin Förster CPO CaseWorx, Wolters Kluwer discusses with Digitale Leute Head of Program Victoria Blechman the almost impossible challenge of Agile Product Development in a multinational corporation.
You like what you see? Then grab yourself a free ticket and invite your friends and colleagues to our event via Facebook, LinkedIn, Xing, and Meetup.com.
Get your free ticket now: