24. November 2020
Thank you for joining this year's Digitale Leute Summit – Remote Edition. Germany's only interdisciplinary conference for product management, UX Design, and software development has been a complete success. We had 17 speakers, ten men, six women, and one non-binary person sharing the best from their experiences.
These are our numbers
From the vault of Cologne's most beautiful coworking space Wertheim we mixed, moderated, and broadcasted talks, fireside chats, and cooking videos to over 2.000 participants all over the world to over 30 nations! This were not only twice as many registrations (and 100% more cooking videos) as we had last year but probably the most international conference we have ever done.
Looking at the feedback, participants liked the variety of our speakers (although our women's quota was better last year), the flexibility to hop in whenever you liked it, that we prepared our interviews carefully, and the quality of our videos and graphics. Thanks for that feedback.
You also liked the networking options offered by our conference platform Talque. You sent over 12.000 personal messages to each other. Let's hope it was not only recipes and compliments but also some product-related content. 😉
These are our partnerships of Digitale Leute Summit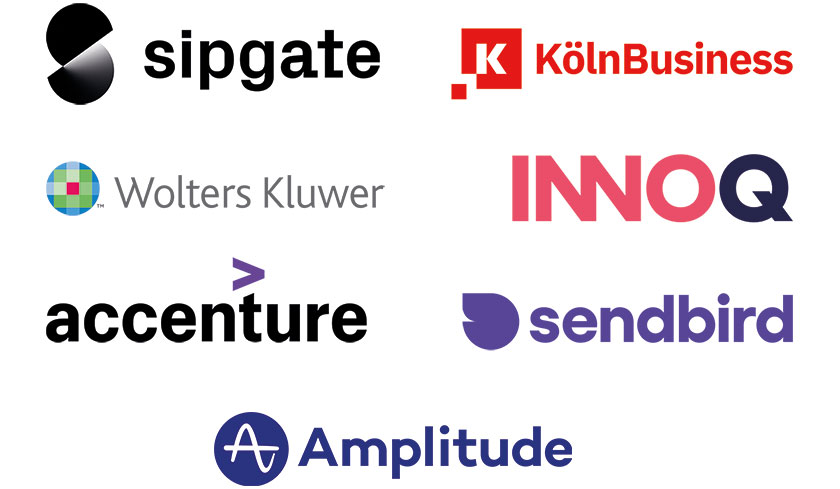 As for everything getting done for the first time, we are very happy that it turned out so great. This was also because of our partners at PirateX, who helped us produce the show. Here is a short behind the scenes video:
About ten percent of our participants ordered our supporter ticket, which contained a goodie bag (see tweet below). Thank you a lot for your support and your commitment once again! Regarding your ticket for our remote academy: await more information soon via email.
Last but not least, we are very grateful for the generous support of our partners! We can't emphasize enough how valuable your commitment was, especially in these times. You can have a look at our partners, their company profiles and vacant positions here.
If you missed our lunch break cooking session, you can rewatch the videos powered by sipgate here: sipgate kitchen.
Do you want to rewatch all the sessions of our conference, too? In the upcoming months, we will release them on our website, presentations attached if available. Subscribe to our newsletter and follow us on LinkedIn, Twitter, and Facebook, so you don't miss any updates.
Update: Watch all Summit Talks now in our magazine or on YouTube.
This is what is left to say
Despite what nobody could have predicted at the beginning of this year, we want to express how happy we are that you have been a part of our journey. We, the Digitale Leute team, would be delighted if you stick around much longer and join us for next year's Digitale Leute Summit on November, 16th 2021 – maybe even in real life! We will prepare for that.
Stay safe, stay healthy, and take care of each other.
See you next year!