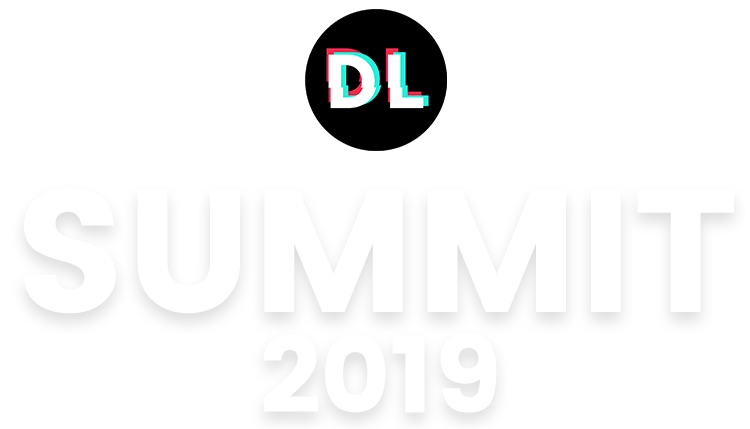 Build better digital products.
Learn from Europe's greatest minds at the intersection of tech, design and business.
Cologne, November 27th & 28th 2019
Get your Ticket
About the Conference
The second edition of our Digitale Leute Summit is a two-day event for digital professionals in tech, design and product. On the first day we offer a range of full-day workshops with experienced coaches. These workshops give you a unique and hands-on opportunity to learn from industry leading experts.
On the second day our conference with up to 1.000 attendees and over 30 speakers will take place on three stages at a thrilling location in Cologne, Germany. Our on-stage interviews, panels, fireside-chats and case studies provide deep insights into the tools, tactics and methods of professionals developing digital products in large scale environments. Learn how these individuals and organizations find unique solutions to their digital challenges and get pragmatic advice for your daily work. Browse last years experience: program, pictures, videos, speakers.
Spend time networking with inspiring thinkers and doers during our evening event & party. Like last year, we top off the conference with interactive art installations, an electronic live music performance, streetfood and drinks powered by ART@TECH.
For updates join our event on Facebook, Xing and Meetup.com.
Confirmed Speakers
Colleen Graneto
Product Leader at Airbnb. Teaches Product Management, Scrum and Agile at General Assembly.read more

Frank Bach
Lead Product Designer Headspace. Worked as Senior Visual & Interaction Designer at Edenspiekerman.read more

Khushboo Jha
Product Lead Amazon Alexa. Teaches as featured speaker at Product School.read more

Scott Weiss
VP Product Design Babbel. Held design roles at SwiftKey, Microsoft & Apple.read more

Jochen Jaser
CIO at HRS. Held leadership roles at Matrix42, Avira and Bearing Pointread more

Sade Snowden-Akintunde
Data scientist at Codecademy. Worked on personalization at HelloFresh.read more

Philip Baumann
Chief Product Officer at Ecosia. Led Product Management Mobile at DaWanda. read more

Benoit Terpereau
VP Product at Deezer. Worked as Product Director at Enablon and CTO at MyLittleParis.read more

Stephanie Kaiser
Founder Heartbeat Labs & council to the federal government. Led product management at Wooga.read more

Marc Abraham
Product Ownership Practice Lead at Asos.com. He is a Global Product Tank Coordinator at Mind the Product.read more

Robert Weller
Head of People Analytics SAP.read more

Ole Bossdorf
Head of Business Intelligence at Project A. read more

Fritz Gerhard
VP Prototypes & Product codecentric.read more

Brittni Bowering
Head of Brand AJ&Smart. Design Sprint Expert and Training Lead.read more

Fabian Dill
CEO and Head of Data Science at Die Produktmacher.read more

Dat Tran
Head of AI at Axel Springer AI. Held Data Scientist roles at Idealo, Pivotal and Accenture.read more

Markus Kuchnia
Managing Director Digital Products Interhyp.read more

Philipp Panizza
Team Lead Digital Products at Interhyp.read more

Tim Herbig
Product Lead at Iridion. Trainer and Book Author.read more

Niels Anhalt
Unit Director at Nexum. Held roles at Pironet and Pixelpark.

Stefan Tilkov
Co-founder and principal consultant at INNOQ.read more

Mateo Vondey
Head of Customer Experience Auxmoney. Held UX-Roles at QVC and SapientNitro.read more

Ann-Lee Chou
User Experience Researcher at Eyeo. Held roles at Google and Doubleclick.

Justas Petronis
Product Manager at Trafi. Worked as Project Manager at Adform.

Sebastian Wolf
Product Owner ticket & mobility apps at Berliner Verkehrsbetriebe (BVG).

Stefanie Grewening
Software Developer at ThoughtWorks.

Michael Fait
Lead Developer for Smart Ecosystems at ThoughtWorks.

Sandra Griffel
Experience Design Director at Denkwerk.

Robert Jänisch
Founder and CEO at IOX Lab.

Fiona Coath
Senior Consultant Developer at Thoughtworks.

Adam Janes
Data Visualisation Engineer and Co-Founder at F35.read more

Sebastian Deutsch
Founder and CTO at 9elements.

Gero Duppel
Managing Director and CTO at pro.volution.read more

Ayk Odabasyan
CEO at Appmatics. Worked as Product Manager at Simyo.read more

Jonas Spengler
Co-founder and CTO at Komootread more

Oliver Pitsch
Head of UX and QA at Trusted Shops. Co-founded Reputami.com.read more

Michael Wegener
CEO at Talentformation. Former Head of Product Management at Otto Group.

Sven Christian Andrä
Chief Digital Officer at Klingel Gruppe.

André Christ
CEO at LeanIX.

Topics 2019

Product
Design
Designing Products is not just about UX anymore.

Product
Leadership
How do you enable your teams to create great products?

Sustainability in Tech
How tech can have a positive impact on our world.

AI &
Data Science
Insights into successful data driven product and growth strategies.

E-Commerce
How to develop large scale E-Commerce platforms.

Remote Work
Work independently from time and location without friction.

Managing Yourself
How to manage frustrations and how to stay productive.

Fintech Products
How to design and develop fintech products.
Newsletter
Volunteers