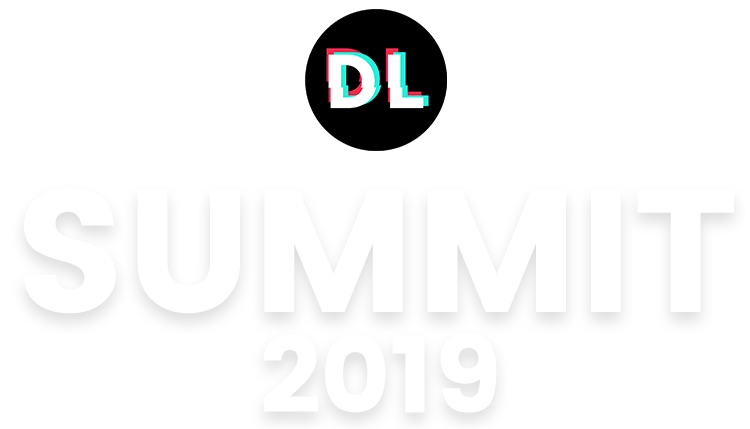 Build better digital products.
Learn from Europe's greatest minds at the intersection of tech, design and business.
Cologne, November 27th & 28th 2019
About the Conference
The second edition of our Digitale Leute Summit is a two-day event for digital professionals in tech, design and product. On the first day we offer a range of full-day workshops with experienced coaches. These workshops give you a unique and hands-on opportunity to learn from industry leading experts.
On the second day our conference with up to 1.000 attendees and over 30 speakers will take place on three stages at a thrilling location in Cologne, Germany. Our on-stage interviews, panels, fireside-chats and case studies provide deep insights into the tools, tactics and methods of professionals developing digital products in large scale environments. Learn how these individuals and organizations find unique solutions to their digital challenges and get pragmatic advice for your daily work. Browse last years experience: program, pictures, videos, speakers.
Spend time networking with inspiring thinkers and doers during our evening event & party. Like last year, we top off the conference with interactive art installations, an electronic live music performance, streetfood and drinks powered by ART@TECH.
For updates join our event on Facebook, Xing and Meetup.com.
Topics 2019

UX
Design
Are we switching from classical UX Design to a more superior Service Design approach?

Product
Management
Learn about roles and best practices in product management.

Voice Interfaces
Discover agencies and service providers, who are completely focussed on the next user interface.

AI &
Machine Learning
What are actually working use cases? How do hands on implementation approaches look like?

Data Science
Insights into successful data driven product and growth strategies.

Headless CMS
In an API first world, what are the pros & cons for a headless CMS?

Radical Agility
How radical should your organization approach the term "agile"?

Microservices
& APIs
Docker & Co. - When should I leverage Microservices for my product initiatives?
Confirmed Speakers
João Fiadeiro
Product Manager at Google AI. Held product & data science roles at YouTube.

Colleen Graneto
Product Manager Airbnb Experiences. Teaches Product Management, Scrum and Agile at General Assembly.

Frank Bach
Lead Product Designer Headspace. Worked as Senior Visual & Interaction Designer at Edenspiekerman.

Khushboo Jha
Product Lead Amazon Alexa. Teaches as featured speaker at Product School.

Scott Weiss
VP Product Design Babbel. Held design roles at SwiftKey, Microsoft & Apple.

Brendan Quinn
Senior Product Manager InVisionApp. Worked as Mobile Product Lead at Zipcar overseeing iOS and Android.

Sade Snowden-Akintunde
Data scientist at Codecademy. Worked on personalization at HelloFresh.

Philip Baumann
Chief Product Owner at Ecosia. Led Product Management Mobile at DaWanda.

Benoit Terpereau
VP Product at Deezer. Worked as Product Director at Enablon and CTO at MyLittleParis.

Stephanie Kaiser
Founder Heartbeat Labs & council to the federal government. Led product management at Wooga.

Marc Abraham
Chief Product Officer at Settled. He is a Global ProductTank Coordinator at Mind the Product.

Robert Weller
Head of People and Resources Analytics SAP.

Ole Bossdorf
Head of Business Intelligence at Project A.

Fritz Gerhard
VP Prototypes & Product Codecentric.

Brittni Bowering
Head of Brand AJ&Smart. Design Sprint Expert and Training Lead.

Fabian Dill
CEO and Head of Data Science at Die Produktmacher.

Dat Tran
Head of Data Science idealo. Held Data Scientist roles at Pivotal and Accenture.

Markus Kuchnia
Managing Director Digital Products Interhyp.

Philipp Panizza
Team Lead Digital Products Interhyp.

Sponsors
Silver Sponsors
Bronze Sponsors
Newsletter
Volunteers