#DLSummit Workshop: Product Discovery done right
16. September 2019

Every product has its own lifecycle. To stay relevant as a product company, you need to innovate constantly by either improving existing products in new meaningful ways or by creating completely new products that provide significant new customer value. Product Discovery is an innovation technique that helps organizations to do exactly that without getting lost in endless brainstorming sessions and feedback loops.
Nikkel Blaase and Jan Milz are two experts on product discovery. They will teach you the essentials of a successful product discovery in this exclusive pre-conference workshop, one day before our DL Summit.
About the Workshop
Date&Location: 27. November 2019 – Startplatz, Cologne
Trainer: Nikkel Blaase & Jan Milz
Language: English
This workshop is part of our Pre-Conference Workshop Day for Digitale Leute Summit 2019.
Participants of this hands-on & interactive workshop will learn about the basics of successful Product Discovery in order to drive and master the process of building the right products for the right people, serving the right needs, and thereby creating a better business outcome. Demonstrated by way of practical examples and exercises, participants will get practical knowledge on how to apply helpful innovation tools like the Unstuck Map and the Exploration Model in practice to understand the essentials of product innovation, and thereby will learn how to run and apply better Product Discoveries in their product teams.
After the workshop, participants will be able to:
Conduct better Product Discoveries in their daily work.
Close the gap between business vision and the reality of customer needs.
Pick the right methods & tools at the right time.
Make better and faster product decisions.
Execute product innovation with confidence.
Know how to start a new innovation effort.
Who should attend
This workshop is designed for everyone that aims to discover and build new or better products. The workshop lays out frameworks, mindsets, and methods for taking an early idea or a vision to success.
Primary audience: Product Managers, Technical Program Managers, Startup CEOs
Secondary audience: Software Development Managers / Engineers, UX/UI designers and others involved in the product launch.
About Nikkel and Jan
Jan Milz and Nikkel Blaase have been working together at XING and on other projects for more than 4 years — eager to explore better ways to discover and build new digital products at the intersection of Product Management and User Experience Design, and to establish better relationships between UX and product management.
About Startplatz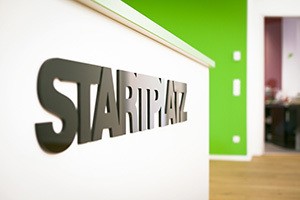 STARTPLATZ is a startup incubator and accelerator with branches in Cologne and Düsseldorf and functions as a hub for the local founders' scene. It was founded in 2012 by Dr. Lorenz Gräf and Matthias Gräf. On approximately 4.500 square meters in Cologne Mediapark and 1.900 square meters in Düsseldorf's MedienHafen, an ecosystem was created that offers aspiring startups and innovative companies space for growth, advice & coaching, workshops & events as well as a connection to the large network. More than 200 startups have already worked on their business ideas, over 20 million euros have been invested in them, and more than 135 teams participated in the accelerator program. In cooperation with partners from the ecosystem, STARTPLATZ also offers companies and medium-sized enterprises various solutions from the startup world to successfully implement and promote digitization and innovation processes. Visit www.startplatz.de for more information.
All Pre-Conference Workshops: