#DLSummit Workshop: Amazon Alexa's Product Lead shows you how to be a successful product owner
12. September 2019

The retail giant Amazon is famous for breaking down their development processes down to very small teams. But how do they do this without losing sight of their products and staying customer-centric at the same time? In this exclusive pre-conference workshop, Khushboo Jha, Product Lead for Amazon Alexa, shares an approach that allows product managers to think like startups CEOs. Naturally, this means starting from the customer and working backwards to ensure customer-centricity.
About the Workshop
Date&Location: 27. November 2019 – WeWork, Cologne
Trainer: Khushboo Jha
Language: English
This workshop is part of our Pre-Conference Workshop Day for Digitale Leute Summit 2019.
Participants of this hands-on & interactive workshop learn how to work backwards from the customer in defining the problem or gap in experience for the customer. This is then followed by defining how to articulate the vision such that it is understood by everyone, including regular people on the street.
They will then work towards detailing requirements and building agile artefacts to frame and share your requirements with the broader team building it. This is then followed by executing on these requirements by planning and creating a product roadmap.
After the workshop, participants will be able to:
Learn to work backwards from a real customer
Define product vision in a manner that allows everyone to understand
Build agile requirements for the product
Execute and launch the product
Who should attend
The workshop is designed for anyone (e.g. Product owners, Project managers, Tech Leads, Startup CEOs) who wishes to understand customers and convert that understanding into real products that make customers' lives better.
Primary audience: Product Managers, Technical Program Managers, Startup CEOs
Secondary audience: Software Development Managers / Engineers, UX/UI designers and others involved in the product launch.
About Khushboo Jha
Either as a strategy consultant or as a product manager, launching businesses and new products have always been the driving force in Khushboo's career. In her various roles at Amazon, she has helped the already gigantic retailer to open up new marketplaces and find new business opportunities.
The Location: About WeWork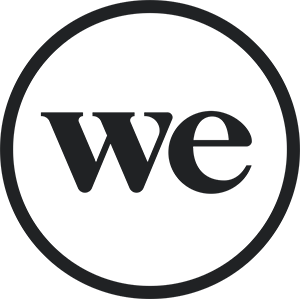 Right in the center of Cologne, at the vibrant Friesenplatz, you find the first and newly opened WeWork space of Cologne. You will be among the first to enjoy the amenities of the most recent addition to the global WeWork community. It is located in one of the most exciting quarters of Cologne: The Friesenviertel is known for its thrilling nightlife with traditional Bars, where the local Kölsch beer is served, right next to urban clubs.
WeWork's Cologne coworking space is ideally situated to help grow businesses amid a resource-packed metropolis—also known as the largest city on the Rhine. Sleek private offices, refreshing conference rooms, and bright and airy common areas make it easy for teams to unlock inspiration and stay productive throughout the workday. For more information visit WeWork.com.
Only a few seats left: Book your ticket now!
All Pre-Conference Workshops: