#DLSummit Workshop: Take your product management to the next level with a Product Leader from Airbnb 
17. September 2019

The way, Airbnb disrupted the hotel industry, has become the blueprint for how modern tech companies can quickly turn entire industries upside down through fast and agile product development. In this exclusive, full-day workshop one day before our Digitale Leute Summit, Colleen Graneto, who leads the Airbnb Experiences team, shares concrete insights into the advanced agile methodologies and practices of Airbnb.
About the Workshop
Date&Location: 27. November 2019 – Wertheim, Cologne
Trainer: Colleen Graneto
Language: English
This workshop is part of our Pre-Conference Workshop Day for Digitale Leute Summit 2019.
This workshop will go beyond traditional agile practices and cover techniques for generating ideas, prioritizing opportunities, validating product-market fit, developing product strategy, and identifying product metrics to measure success. Participants will go through the entire product development lifecycle and explore ways to build, measure, and learn as quickly as possible, and do so continuously. The workshop format will consist of workshop instruction, short case studies, and hands-on exercises to learn how to take an idea from inception to launch. The content of this workshop is ideal for individuals who work with product managers and want to better understand product methodology, current product managers looking to add new techniques to their toolkit, or executive leaders who want to transform how their product organizations work.
After the workshop, participants will be able to:
Pick the right methods and tools to quickly frame ideas as problems, prioritize opportunities, and validate product-market fit.
Continuously incorporate user insights and data into product development, maximizing impact and decreasing time to market.
Inspire product teams and stakeholders with strong product strategy.
Identify the right metrics and KPIs to guide products.
Who should attend
This workshop is for everyone, who has some experience in product management already and wants to learn, how to advance essential skills and management methodologies to a larger scale.
Primary audience: (Senior) Product Managers and Product Owners, CPOs.
Secondary audience: Agile Coaches, Agile Managers, Startup-CEOs, Product Designers.
About Colleen
Colleen is currently a product manager for Airbnb's Payments Platform, and also teaches product management, scrum, and agile at General Assembly. Previously, in her three and a half years at Airbnb, she also led product development in the Experiences business. Enabling highly effective teams is at the core of Colleen's career. In her role at Airbnb, she is transforming the platform infrastructure and refining the product development methodology, so that new business growth can happen fast. Having worked for B2B- and B2C-products alike, Colleen has a unique understanding of what is necessary to launch products that resonate with users.
About Wertheim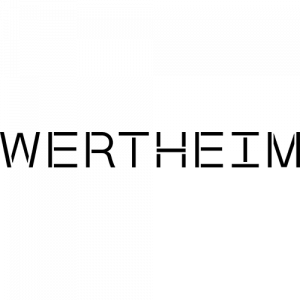 Wertheim is a business and cultural center in the Rhine metropolis of Cologne. The Business Center offers modern office solutions that make productive work possible. The Creative Couch, created by Wertheim, is one of the most popular networking events in the Rhineland.
Up to 40 co-workers find ideal conditions in the 19th-century building in the center of Cologne to work in a concentrated manner and to network with the Cologne startup and digital scene. Wertheim also welcomes children and dogs.
Links to All Pre-Conference Workshops: