#DLSummit Workshop: Learn advanced Design Thinking methods with Ecx.io – An IMB Company
24. September 2019

Developing products that focus on the user is often easier said than done. The IBM company ecx.io provides a framework that helps teams to integrate advanced design methods into their delivery process seamlessly.
The chances are that teams at your company are already using user-centered design methods like personas, user journeys and agile development frameworks. Maybe they even use lean methods to push innovation, propagate customer-centricity, and ensure speedy delivery. However, many companies struggle to get the full horsepower of these approaches on the street because of ruptures in the fabric of the organization, with different teams using different methodologies to achieve different goals. The initial momentum to drive customer-focused business transformation gets lost somewhere along the way. This workshop addresses these issues and gives teams a number of tools to make sure projects move along fast and efficiently.
About the Workshop
Date&Location: 27. November 2019 – Startplatz, Cologne
Trainer: Max Anger and Philipp Beuße
Language: German
This workshop is part of our Pre-Conference Workshop Day for Digitale Leute Summit 2019.
We found IBM's Enterprise Design Thinking framework in combination with agile delivery to be highly effective in bridging the gap between product, design and development teams. As interdisciplinary teams move along the agile process, the "keys" of the EDT framework – Hills, Playbacks and Sponsor Users – neatly liaise with agile features like epics, reviews and stakeholders to almost automatically help deliver relevant results for end-users.
With a focus on close alignment between internal or external teams and a strong bias towards action, we found a way to
pull Design Thinking out of the "workshop methods" drawer and make it shine throughout the project cycle,
overcome the temptation to tick off a list of lifeless user stories that have lost their "why".
After the workshop participants will be able to
Incorporate Enterprise Design Thinking methods into their everyday project flow.
Apply a range of practical tools and principles that will make their and their team's work easier.
Sell this customer-centered way of working to fellow team members and stakeholders to generate more value (and fun).
Who should attend
Product Owners, Scrum Masters, Product Managers and anyone in the position to influence project setups. Participants should be reasonably confident in using agile methodology (as it won't be covered in detail), but needn't be familiar with the principles of Design Thinking.
About the Hosts
Max Anger is a Business Designer at ecx.io – an IBM Company, part of IBM iX. He has been applying Design Thinking for the past years in various consulting roles enabling clients to operationalize digital strategies and identify business value by switching perspective and focusing on user outcomes. He is guiding and assisting clients during the process of exploring and understanding underlying needs, creating and testing meaningful concepts and bringing them to life.
Philip Beuße is a User Researcher at ecx.io – an IBM Company, part of IBM iX. Design Thinking is an integral part of his daily work as the "users attorney". He encourages stakeholders and entire companies to capture the mindsets and needs of the people whom they are creating products for, by gathering insights and fostering empathy. He is supporting customers bridging the gap between their business goals and the actual user requirements to create innovative products that deliver real value.
About Startplatz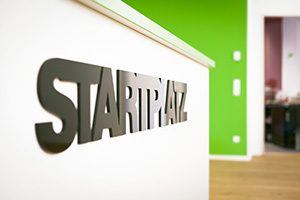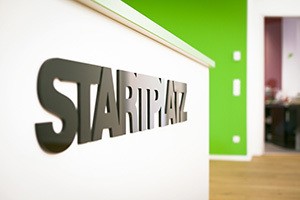 STARTPLATZ is a startup incubator and accelerator with branches in Cologne and Düsseldorf and functions as a hub for the local founders' scene. It was founded in 2012 by Dr. Lorenz Gräf and Matthias Gräf. On approximately 4.500 square meters in Cologne Mediapark and 1.900 square meters in Düsseldorf's MedienHafen, an ecosystem was created that offers aspiring startups and innovative companies space for growth, advice & coaching, workshops & events as well as a connection to the large network. More than 200 startups have already worked on their business ideas, over 20 million euros have been invested in them, and more than 135 teams participated in the accelerator program. In cooperation with partners from the ecosystem, STARTPLATZ also offers companies and medium-sized enterprises various solutions from the startup world to successfully implement and promote digitization and innovation processes. Visit www.startplatz.de for more information.
Links to All Pre-Conference Workshops: