Remote-Ready: Martin Koppitz from Mozilla about how to smartly connect leaders with employees in a remote organisation
11. Oktober 2019

In this article series, we feature successful remote-ready companies and ask them how they collaborate effectively in a remote environment.
Mozilla is one of the leading open-source organizations of the digital age, with the popular Firefox Browser as their most prominent product. Being open-source and working remotely often go hand in hand, so it is no surprise that Mozilla also has a very strong and established remote culture as we learn from Martin Koppitz, Global Benefits Manager Mozilla.
Here is what you will learn in this interview
how Mozilla's executive board connected with the employees around the world through a dedicated initiative.
why all important meetings are streamed and recorded.
how Mozilla supports people working from home or elsewhere at their chosen place of work.
How does your current organizational setup look like and in which units do you work remotely?
Currently, 46 percent of our global employee workforce of around 1,100 people works remotely. In Germany, about 30 percent work remotely – independently from their respective teams or areas of expertise. "Working remotely" at Mozilla means being assigned to a work location that is not one of our ten Mozilla offices. It does not mean working one day a week from home and four from a Mozilla office and in that sense differs from flexible work arrangements, which we also support on all levels.
We see diversity as being multi-faceted: gender, ethnicity, age, remote vs in office, geography, culture, background and previous experiences.
All of these factors contribute to who individuals are and Mozilla wants to build a workplace that allows everyone to be their whole selves at work.
Mozilla is a non-profit organization and it's our mission to make the web open and accessible to all. With employees and our worldwide community of volunteers located in diverse corners of the world, we are better able to bring local perspectives into the work that we do and the products that we develop.
Diversity and Inclusion are central to our mission and to everything we do at Mozilla. We are committed to a diverse workforce and an inclusive culture and we are dedicated to making our workplace fully welcoming and supportive of a broad diversity of people.
How does your collaboration practice look like on a day-to-day basis?
At Mozilla, many teams work distributed and decentralized. Our community of volunteers is distributed around the world and has always been. As an open-source organization, Mozilla works in the open and the public, across all timezones and continents. Collaboration happens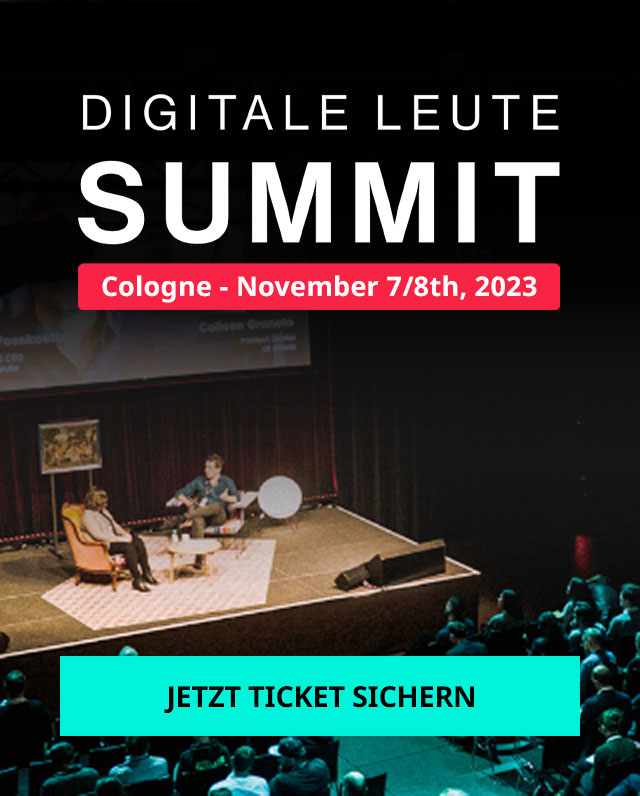 asynchronously and we have never worked differently before – this is probably what distinguishes us from other companies and organizations who are just learning how to integrate remote working models into their everyday way of getting things done.
Mozilla's staff and volunteers are using all sorts of collaboration platforms, the most prominent probably being our own open-source bug tracking and reporting system Bugzilla, where anyone can file and report a bug in our software. Our code is being stored and shared on the software development platform GitHub, and web standards documentation goes up on Mozilla's open-source developer network, MDN, with 13 million monthly users and thousands of contributors.
Of course, email, instant messaging services and video meetings are also a large part of our everyday communication, but working across timezones requires documentation and over-communication on all ends, which is what we are trying to foster.
Do you have any key paradigms or must-haves for organizing your remote work collaboration?
This distribution of our talent gives us a lot of flexibility to find the best people, regardless of where they live and work. But we also know that working with distributed teams is not always easy. Being this globally distributed also poses challenges to how we work, and forces us – in a good way – to be more intentional about how we communicate.
Because Mozilla started in open source, we have much practice at doing this, and we began sharing out some of our best practices with our new hires during a Cultural Onboarding program that we started in 2015. One of our goals here is to equip our staff to work more effectively and inclusively together on teams that are not physically co-located.
Which are the most important tools for your remote collaboration?
We at Mozilla use various tools for remote and decentralized team collaboration, such as video conferencing, our intranet, shared documents and mailboxes as well as instant messaging services.
We think it's also important for our paid and volunteer staff to meet in person on a regular basis. That's why we have established internal events and meet-ups such as the Mozilla All Hands, where people from all over the world come together in one city twice a year to learn about the company strategy and to collaborate face-to-face for a whole week. Teams and colleagues can also get together during specific team All Hands or regional All Hands, and last but not least are free to bring their families to the Mozilla Friends & Family Day, a fun event that takes place once a year in all our locations. Our remote employees can also organize their own Friends & Family Day activities at a location that is convenient for them, as some live within close distance. Regional celebrations even gather 20 or 30 people sometimes, and activities include trips to the zoo, going to the stadium or dinner meetups.
How do you reflect the remote work specifics in your approach to leadership, coaching and mentoring?
We encourage our leadership and managers to be role models for successful collaboration every day. This includes clear and transparent communication, respect and care for each other, so no one feels excluded. Individual questions are collected before meetings, so they can be asked on behalf of someone who might not be able to join in person or on video.
All important meetings or leadership updates within the broader organization are being streamed and recorded.
Mozilla's leadership team also visits Mozilla offices on a regular basis for open Q&A sessions or fireside chats with staff. Remote employees are free to travel and attend in person or to join via video conference. One example is called Project Street View, a series of small-group conversations designed to help employees understand Mozilla's strategy and to help our leadership connect with—and get input from—people with a "street-level" view of Mozilla. Over ten weeks, Mozilla's management team led more than three dozen talks, each with no more than 10 team members, from a variety of levels and locations.
Which key skills are important to work effectively in your remote work organization?
As part of the Cultural Onboarding program for new hires, we at Mozilla created a video that we realized would also be helpful for everyone at Mozilla. Today, we encourage all managers to share it with their teams, for all members to try out the tips mentioned, for example making sure everyone is informed at all times, record meetings, give voice to all people involved and much more. Tips we give all our employees is to be proactive and vocal, try and build personal relationships and to stand up for individual ideas. It also helps to establish a personal working schedule and let people know when our day is over.
Which tips can you share to have fun working remotely?
Having fun at work is always important, and maybe even more important for people who might not necessarily meet their colleagues and friends at the office every day. So we at Mozilla have established regular virtual meetups for our remote staff. We run a dedicated, global Remotee Program that includes specific virtual office hours with the program manager in three different time zones for Europe, North America and South East Asia plus Australia. We also have a dedicated Slack channel for remote staff where they share tips and tricks, for example on how they set up their new home office or on how to find a suitable co-working space.
Our new hires who decide to work from home or from a co-working space, receive swag – for example t-shirts, posters or a mug – so they can decorate their workspace a little bit and feel more integrated.
We also support with home office set up by providing furniture and hardware, such as desks, ergonomic chairs, lamps and monitors.
We also provide ergonomics instructions and individual training sessions if needed.