#DLSummit Workshop: Get the most out of domain-driven design by INNOQ
26. September 2019

Domain-driven design offers a number of solutions to improve software development, but they only work if developers collaborate closely with domain experts. In this workshop, hosted by two product- and design-experts from the technology company INNOQ, you learn, how modern approaches and methodologies are going to improve your product development.
About the Workshop
Date&Location: 27. November 2019 – Startplatz, Cologne
Trainer: Aminata Sidibe & Oliver Tigges
Language: English
This workshop is part of our Pre-Conference Workshop Day for Digitale Leute Summit 2019.
Anyone who wants to develop high-quality and sustainable software products should not start by evaluating technologies or frameworks. The first step should be to build and establish a common language throughout the entire team. This is essential to become able to discuss concepts, ideas and solutions with domain experts.
In this workshop, we will first discuss the basic ideas, concepts and patterns of domain-driven design, such as ubiquitous language, bounded contexts and domain Events. In a subsequent practical part, we use event storming and domain storytelling as two modern approaches that help technical experts, developers and all other project participants to develop a mutual understanding of a business domain and thus develop better products.
After the workshop, participants will:
Understand the motivation and basic principles of domain-driven design.
Have an overview of the most important concepts and patterns of domain-driven design.
Close the communication gaps between business, development and other project members.
Understand how to discover a domain using domain storytelling.
Organize and conduct event storming workshops for your products.
Who should attend
This workshop is designed for everyone who aims to discover and build new or better products. You will learn about the frameworks, mindsets, and methods for taking a vision to success and solving problems.
About Aminata and Oliver
Oliver is a Principal Consultant at INNOQ. For many years he has been involved in the implementation of web applications and distributed enterprise applications, helping clients with agile development, continuous delivery, cloud- and IT automation.
Aminata is a Principal Consultant at INNOQ. She has been involved in the implementation of complex eCommerce applications for many years. Her focus is on human-machine interaction. (GUIs, Voice UIs, Smart Home). Besides technology, user experience topics are part of her daily work.
About Startplatz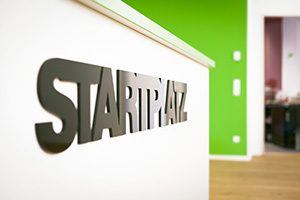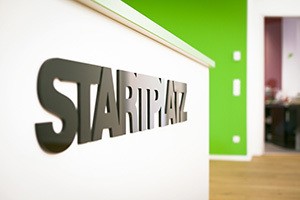 STARTPLATZ is a startup incubator and accelerator with branches in Cologne and Düsseldorf and functions as a hub for the local founders' scene. It was founded in 2012 by Dr. Lorenz Gräf and Matthias Gräf. On approximately 4.500 square meters in Cologne Mediapark and 1.900 square meters in Düsseldorf's MedienHafen, an ecosystem was created that offers aspiring startups and innovative companies space for growth, advice & coaching, workshops & events as well as a connection to the large network. More than 200 startups have already worked on their business ideas, over 20 million euros have been invested in them, and more than 135 teams participated in the accelerator program. In cooperation with partners from the ecosystem, STARTPLATZ also offers companies and medium-sized enterprises various solutions from the startup world to successfully implement and promote digitization and innovation processes. Visit www.startplatz.de for more information.
Links to All Pre-Conference Workshops: