25. Oktober 2021
UX Design is more important than ever to create outstanding digital products. We are very happy, that we can present an absolute top line-up of UX professionals of some of the most iconic tech companies. This year insights from Amazon AWS, Google, Hubspot, Spiegel, Cologne Intelligence and Die neue Abteilung are shared.

We try to balance our three functional tracks Product, Tech and UX, as we focus on the intersection of tech, design and product.
Here is what you can expect this year in our UX track: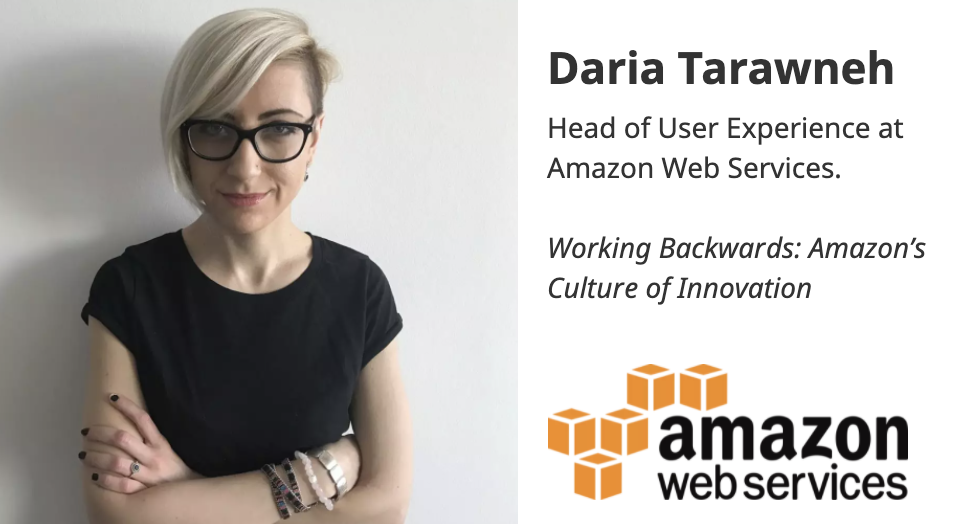 Working Backwards: Amazon's Culture of Innovation
"Working Backwards" process is the heart of Amazon's innovation. It takes cues from Amazon's leadership principles and guides teams through product definition and development. As a fundamental part of Amazon's culture, this process helped create products our customers love and use today. In this session, we will go through the various stages of "Working backwards", the mechanisms we have in place and how they can be adopted by companies of all sizes.
---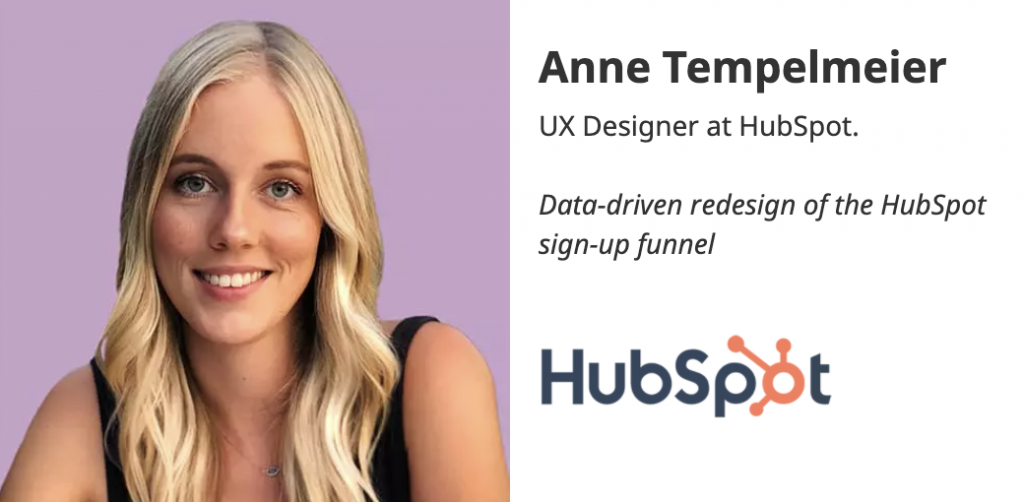 It's all about experiments: data-driven redesign of the HubSpot sign-up funnel
Over the last 18 months, HubSpot's Growth Team made a great effort to improve one of its most essential features: the sign-up funnel. In this case study, Anne will take us through the whole project from user research and ideation to prototyping and implementation. A clear focus of Anne's design work is on data-driven decision making. Key metrics completely back up everything she does. Anne will show us how she and her team implemented a data-driven design process. The result is a friendly conversational-style UI and form design that creates customer delight. HubSpot now also uses its unique data set to personalize, auto-fill and auto-suggest components of the sign-up flow. One of the results is a heavily improved sign-up speed. Tune in to this talk and learn all about the experimentation setup at HubSpot.
---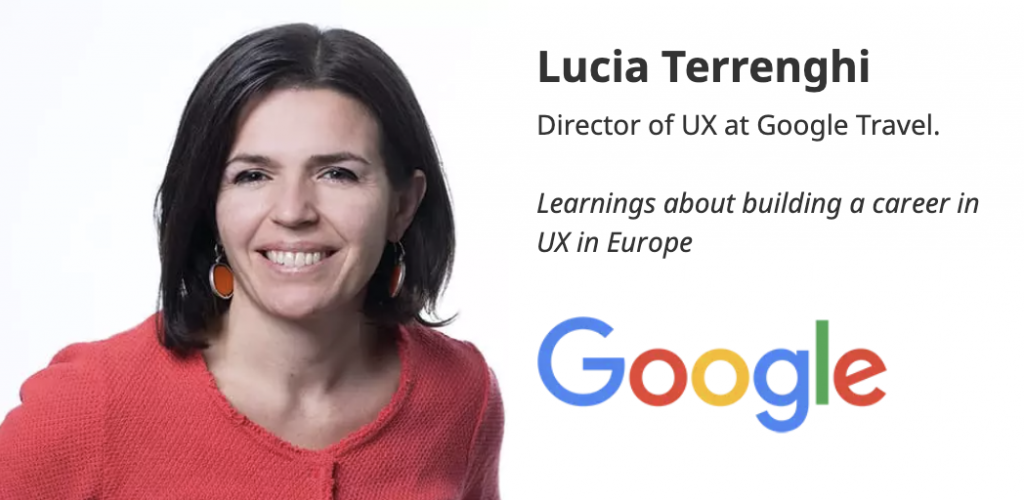 Learnings about building a career in UX in Europe, working for a global tech company
When Lucia joined Google in Zurich in 2010 she was the first female User Experience Designer in a very tech and male dominant office. In this talk she reflects on some of the learnings about growing as a professional and leader in a remote site; the importance of understanding and contributing to the identity of the region one is based in; as well as the benefits of intentionally building diverse organizations. Today she leads the User Experience for Google Travel and is EMEA lead for Women@ Google Employee Representation Group, as well as Google Zurich Site Lead.
---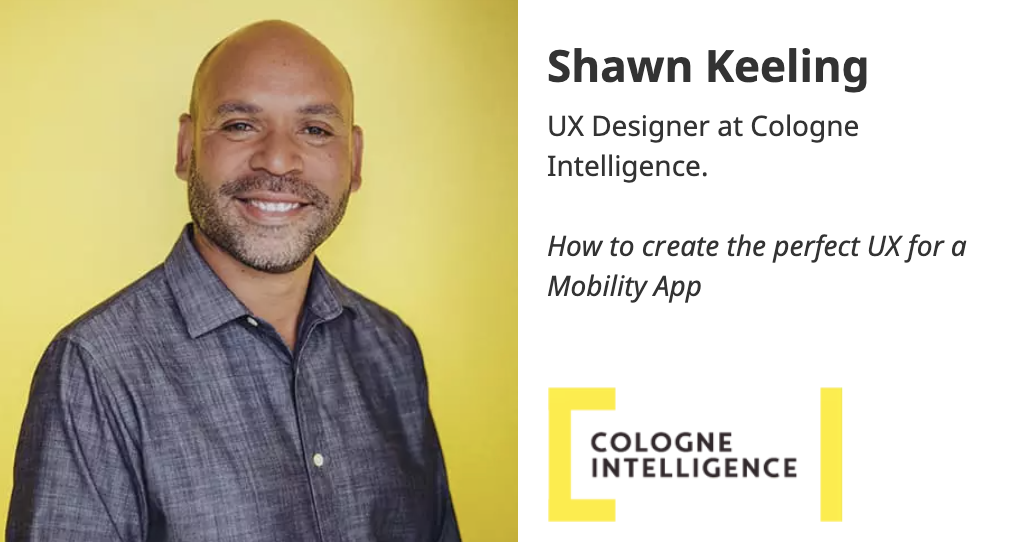 Case Study: How to create the perfect UX for a Mobility App
Passengers in public transport don't like queuing in front of the ticket vending machine and they certainly don't like unintelligible tariff zones that determine which ticket to buy. Travio is a new Check-in/Be-out digital service of DB Vertrieb GmbH. Travio makes it much easier for passengers to use buses and trains: boarding and alighting are recognised via smartphone and the fare is calculated automatically.
In this talk, Shawn will discuss how user experience design plays far more than an aesthetic role; it is more about function and emotion. The easier and more convenient planning, booking and paying for local transport, the more willing passengers are to use buses and trains. The role of user experience design is making this encounter between the passenger and the Travio app as easy as possible.
---
Inside DesignLab: Product development processes at Der Spiegel
It was a major leap when Der Spiegel, Germany's biggest news portal, shifted from their ten-year-old self-developed CMS to a modern solution. Amongst changing the CMS Der Spiegel used the opportunity to change the product development process, founded a DesignLab and developed a new design system. In this interview, Thomas and Peter will continue the story of DL Insights Episode 38: Learn how Der Spiegel added multi-brand capability to the design system and how they rolled it out to the manager magazine. They will talk about the Spiegel app and how they integrated the stand-alone newsstand app to enable completely channel-independent production of articles and significantly expand the strategic business area of audio in the app and web.
---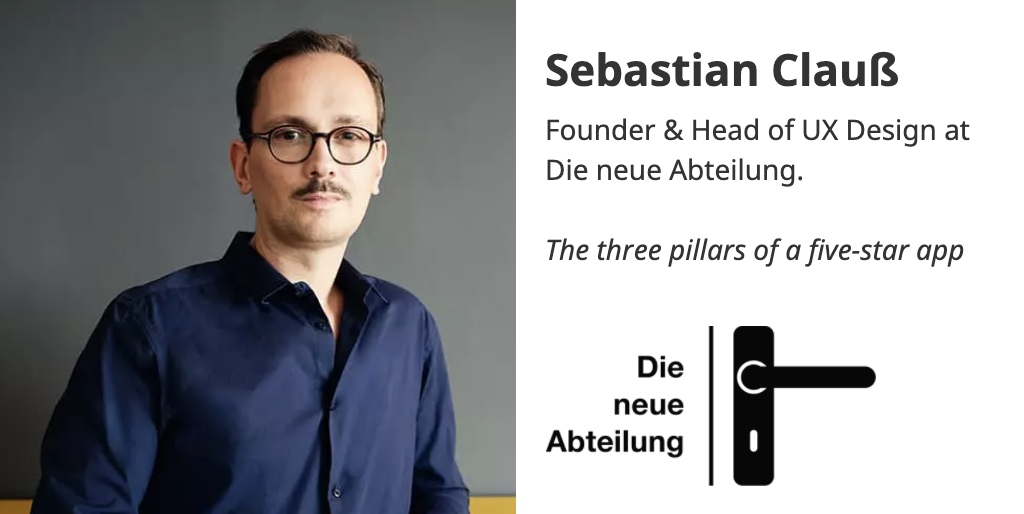 The three pillars of a five-star app
You ever wondered how to make users give your app five stars in the app store? Or how to get featured by Apple and Google? In this talk, Sebastian shows us the fundamentals of good app design. Mobile UX and UI designers learn how to identify the strengths and weaknesses and how to apply concrete actions to create a five-star app.