How to develop better digital products?
On November 27th one day before our conference, we offer several amazing full day workshops. We will provide lunch and plenty of coffee to fuel you through the day.
Pick the workshop you're interested in and buy your ticket – be quick as there are very limited seats for each workshop (max. 20 per workshop to ensure the best possible learning experience). As the workshops are run in parallel you can only attend one of them, and once purchased you cannot change your workshop.
You should, of course, also join us at the conference the day after these workshops, but tickets are completely separate. Conference tickets do NOT give you access to workshops, nor do workshop tickets give you access to the conference.
27. November 2019 – Startplatz, Cologne
Trainer: Robert Jänisch, Language: English
This workshop is part of our Pre-Conference Workshop day for Digitale Leute Summit 2019. Find a list of all workshops below.
Rapid Prototyping – how to start a successful IoT project
Many companies have innovative IoT concepts but are challenged when it comes to bringing them alive. The main struggle: Great ideas are stuck in powerpoint presentations and innovation pipelines. When it comes to realizing them, many companies lack experience on how to set up projects and create realistic roadmaps. Another challenge is to effectively include and address stakeholders, because most IoT projects are not physical at first sight. Using rapid prototyping, innovation teams get a tool at hand to make ideas reality in a matter of weeks. Prototypes help communicate the story of your product or service and serve as proof of concept for your idea – better than any slide deck ever could. They help you make better decisions, develop better products faster and reduce market risks.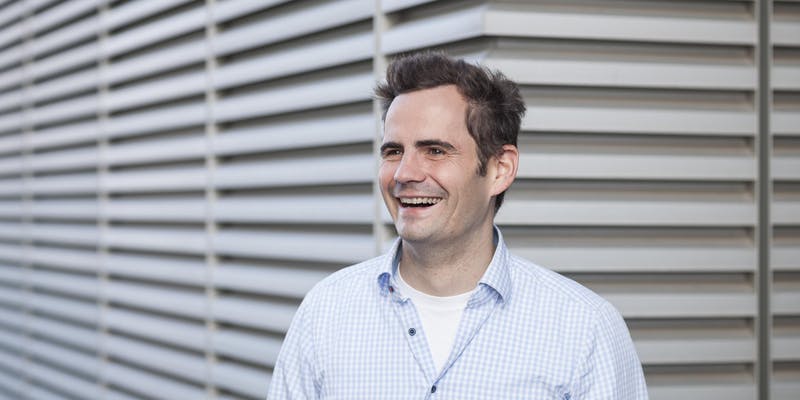 In his workshop, Robert Jänisch, CEO IOX, will provide a step by step explanation on how to start IoT projects that both include stakeholders and provide visible results to demonstrate the value of your vision. With advice on tools and methods, his insights will equip the audience with the right mindset to foster their projects within their companies.
Robert is the founder and CEO of IOX Lab. As a certified IT-Business manager he has been working with IT technology for more than 20 years and has already been responsible for many transformation projects for companies in the areas of system management, IT processes and service management. His current focus is in the areas of Internet of Things and Industry 4.0. His passion is the design of innovative, connected products and services as well as the trends of the future. He regularly speaks at events on IoT and digital transformation.
All Pre-Conference Workshops:
FAQ
Do you offer discounts for students, startups, non-profits, etc?
The only discounts we offer are for "Super Early Bird" & "Early Bird" conference tickets and the group discounts on the regular conference tickets where we do 5 tickets for the price of 4.
Can I change the name or other details on my tickets?
Yes, but only the person who purchased the ticket can make these changes on Eventbrite. You are free to change your ticket details up to two days before the conference, including name, title, etc. Please make sure these details are correct as they will be what we show on your badge! Just login to Eventbrite and make the changes, following the instructions.
Can I get a refund?
We offer a full refund up to one month before the conference. Simply log in to Eventbrite and request the refund following the instructions. As with changes, only the person who purchased the tickets can request a refund.
Questions? Contact us via info@digitale-leute.de