06. Oktober 2021
The Digitale Leute Summit is Germany's only interdisciplinary conference for product management, UX Design, and software development. We are thrilled to welcome you back to our beautiful conference location in Cologne!
First things first: This event would not be possible without our partners. We are very grateful for our partners' commitment and all the people who supported us in the last 2 years. Without you, the Summit would not be possible. This is why we encourage you, our attendees, to get in touch with our partners and get to know their products and vacant job openings.
This year we will inspire you with an international speaker lineup from over 30 companies. They will share their approaches, tips and tricks on how they develop large scale software products. Besides our functional tracks Product, Tech, and UX, focus topics will be E-Commerce, Mobile Apps, Machine Learning and Remote Collaboration. This year we also introduce our tech demo stage. Here you will get a deep dive into brand new software products to help you develop your digital experiences.
These companies take part in this year's program: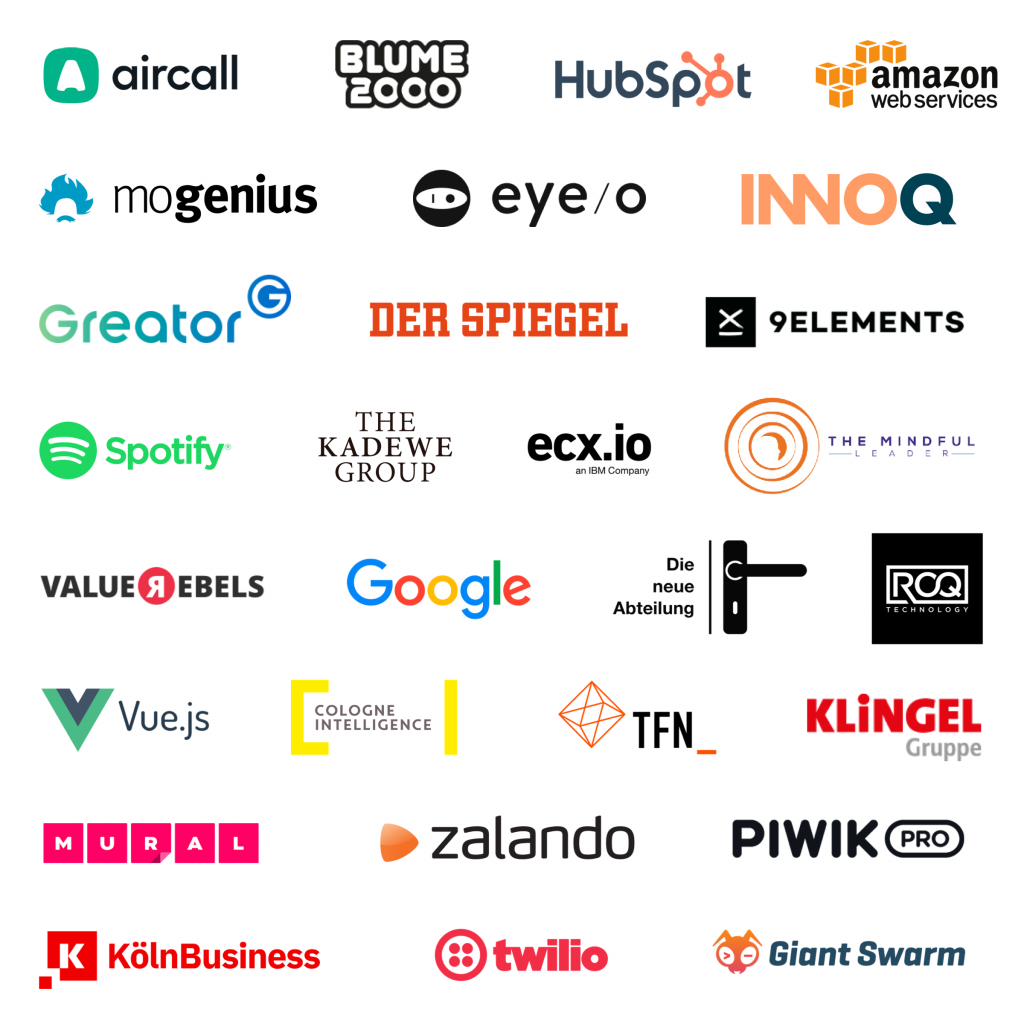 With great events comes great responsibility.
Of course, we are monitoring the overall situation regarding COVID-19 and came to the conclusion that we want to limit the permission of entry to those who are fully vaccinated or are fully recovered from COVID-19. With this decision, it will be much easier to run the event in the typical Digitale Leute Summit atmosphere. We updated our FAQs so you get an overview of all security measures.

Looking forward to seeing you at the Digitale Leute Summit 2021!
Your DL Team