15. September 2021
Nesrine hasn't yet been in the office once. Since she joined Google in Stockholm earlier this year as a product manager, she experienced a well designed remote onboarding process and developed the Google Meet video background feature remotely. Learn in this interview about the Google product development philosophy, join Nesrine in her daily routine and follow the steps of her two teams on how to release in a gradual rollout.
The pictures have been made in Stockholm before we interviewed Nesrine in Paris remotely.
---
So, are you working in Paris right now, or do we have this interview during your vacation?
I will be working a little remotely for some weeks before returning to Stockholm, where I live and where the Google Office is. But for now, I am actually on vacation.
Thank you for taking the time! What are the remote work policies at Google?
Before COVID, everything has been local. But since then, we at Google have become much more flexible. Besides that, we cannot go to the office right now either way as long as it's not a business-critical reason.
As I have worked at Google since March this year, I haven't been at the office yet, but I can't wait to see my colleagues in person and check out the office everybody is talking about. I am a strong believer that when you see people face to face, you embrace the culture and make relationships better between colleagues.
How has been the onboarding experience without seeing your colleagues?
So the number of people getting hired by Google every month is quite significant. The process is very well designed and has been adapted for remote use. I love that we, the Nooglers – that's how we call new Googlers internally – create a cohort for three weeks. The idea is to meet other people who just joined Google. And we become a team and work together toward the same goal, which is to get to know the process, the product and the company culture. And we do this by creating a small product.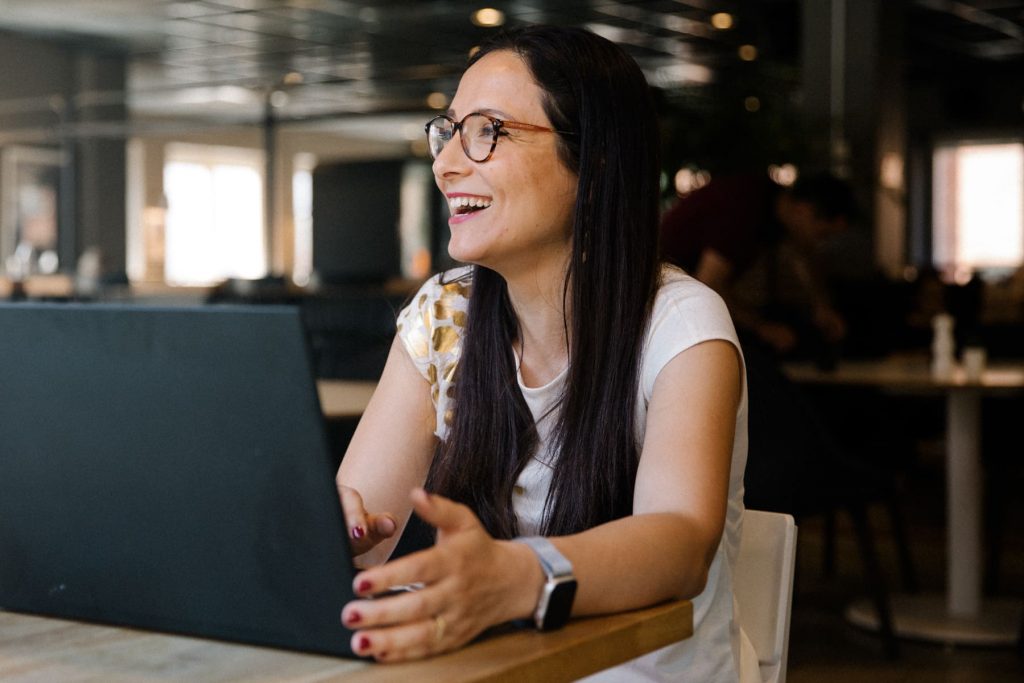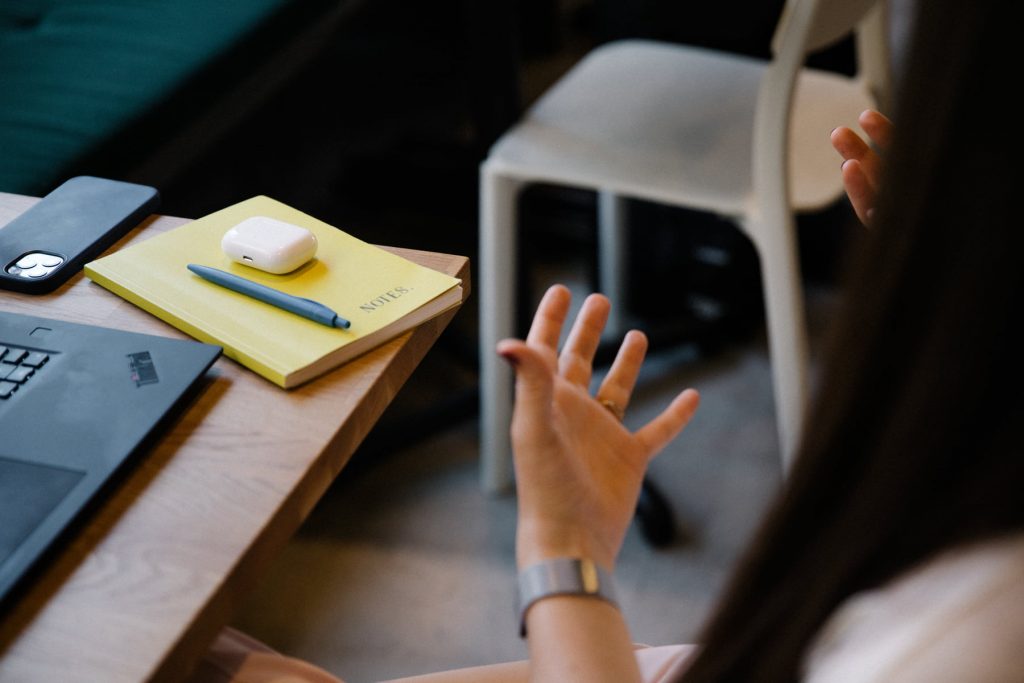 How was the team composed, and what did you build?
The team was very similar to a regular team with a PM, a data scientist, software engineers and a designer. And we did the process from ideation to launch to learn all the steps needed to launch a new product. My team decided to create a Chrome extension, which is reasonable for three weeks. Because in these three weeks we do not only build a product, we also have training and lectures. So this is a pretty specific environment where people are all new, and in terms of psychological safety, it is the perfect environment to learn and help each other. Our team liked the onboarding so much that we still communicate regularly and exchange experiences with each other.
By the end of the third week, we have most materials needed to go back to our official team and start to execute.
After onboarding, which team did you join, and what is it building?
I work for Google Meet product and have two teams based in Stockholm, working to make Google Meet a fun and delightful experience. Each Google office is characterized by its distinctive flavor of googliness, and Stockholm's office is definitely characterized by a great culture and a high level of creativity as it has been the birthplace of multiple technologies and products such as WebRTC and Google Duo.
We have recently launched the video background feature on Google Meet web and the AR consumer effect feature on Meet Mobile, currently available for our consumer users.
Do you think User Research is one of the most important parts of the team and has a special importance in Google's product development?
I don't think one person is more important than others because when you remove one role, you lose the team's equilibrium and put the product at risk. So you may not be able to sell the product, or you may build the wrong product or develop in poor quality. I think we have the best equilibrium so far. The PM is working with designers, engineers, user researchers, the engineering lead and of course, all the other people you work with like marketing, sales or the legal people.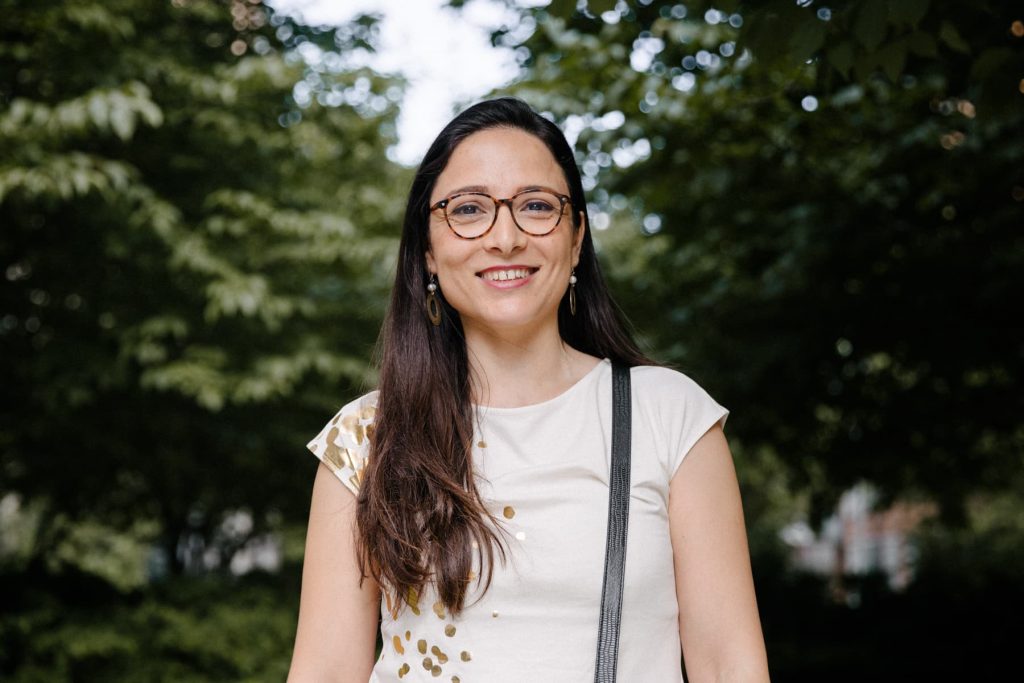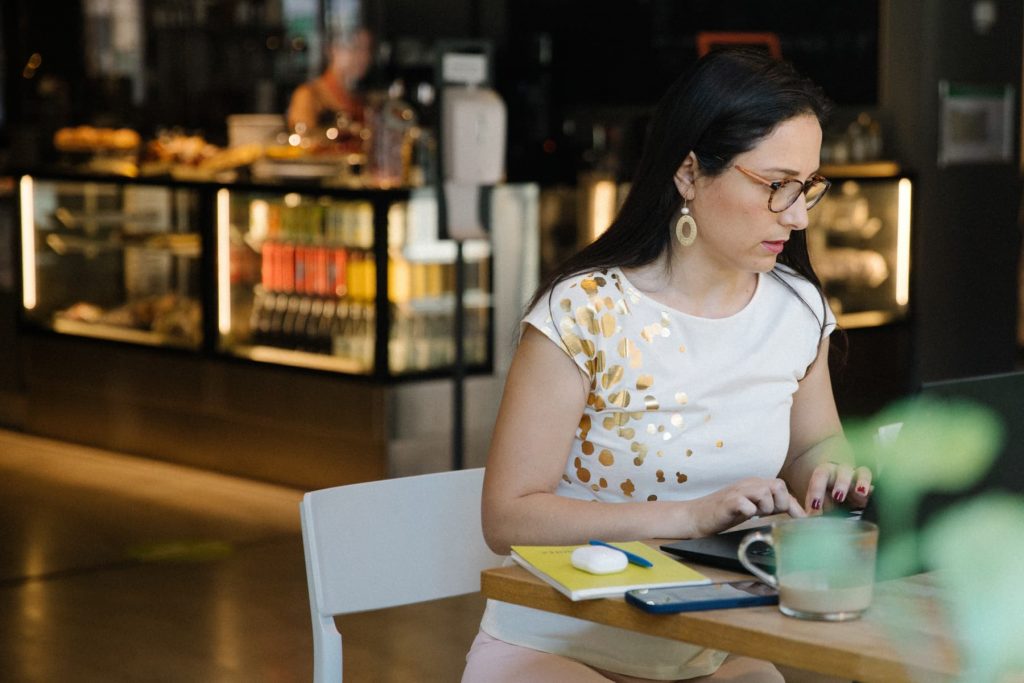 When you compare the product philosophies of your previous teams, how do they compare to Google?
So I started my PM career eight years ago, first with Skype at Microsoft, later with Spotify, all large scale products. The things that captured me at Google are the super high scale and the user obsession culture.
An interesting part of my current journey is how much we focus on the user, which is in the center of the product. So we are building a product definitely for the user and not for the team or the company. We do user interviews very, very frequently. So I agree with you that in Google's product culture, user researchers are key and I enjoy joining the interview session and listening to users' concerns and perspectives. It is always a surprise how users use the product differently.
So what does a product manager do?
Most of my tasks can be summarized in three areas: Deciding what to build, working with my team, and listening to the users. As a PM, it is also essential that I am in the center of different departments. I make the bridge in terms of communication to make sure that we are building the right thing.
There are also two phases in product management: the discovery phase and the delivery phase. And to be honest with you, I try to focus more on the discovery and less on the delivery phase because the developers I work with are very autonomous. We have a culture of teams to be self-driven and autonomous. I try to help ensure the requirement is well defined, the definition of done is well communicated, and the designers and engineers are aligned.
What is your daily routine?
It's been almost one year and a half now that we're working from home. I have two small kids, so I always start the day by dropping them early at the daycare. Once back home, I always allocate the first 45 minutes catching up with my emails and chat notes. I do this early in the morning because I interact a lot with my distributed team.
My designer and my marketing peers are US-based in the area of Seattle. We try to communicate asynchronously as much as possible to have a healthy routine and cadence and reduce meetings. It is important to start the day with a clean and empty inbox to keep myself relaxed.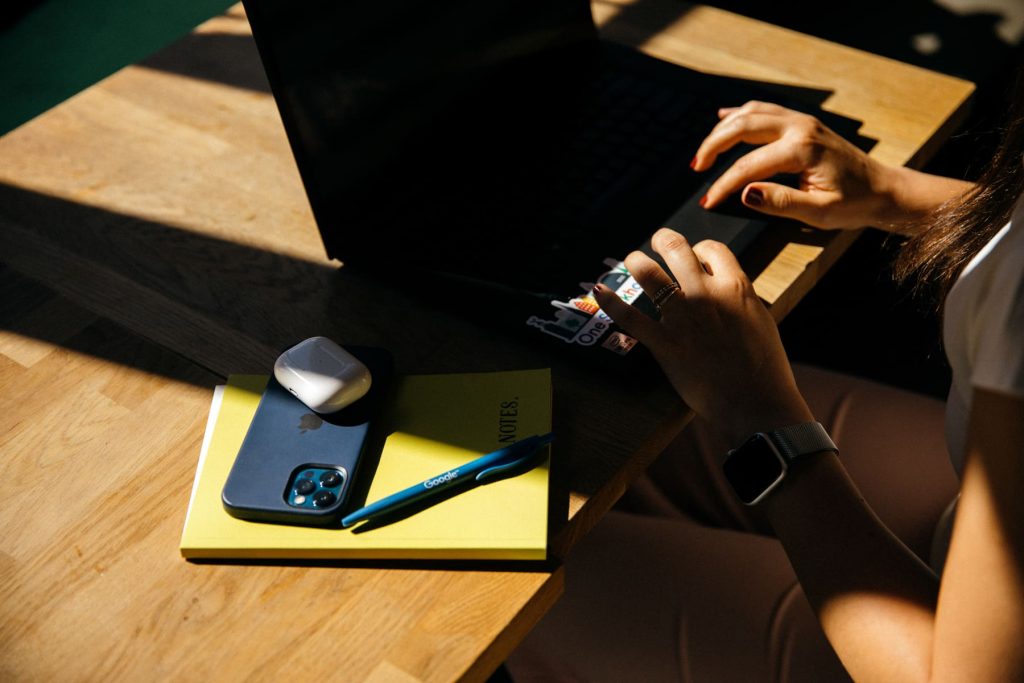 And you do that with a coffee at the kitchen table?
I am already sitting at the desk on my laptop. And I am a Latte person. That's a very, very important step of my day. Otherwise, I will lose the equilibrium of my day.
So when you have your Latte, how does the day continue?
We always start the day by having stand-ups with my two teams. The first one is at 9.30 am and the second one is at 9.45 am. I know that as a PM, it is not necessarily requested to join the stand-up. But I think it is an excellent opportunity to feel like I belong to the team. PMs can quickly feel less belonging if they are not very engaged with the team and not joining the ceremonies. And second, joining stand-up is essential for ensuring that I am helping them and knowing what is going on.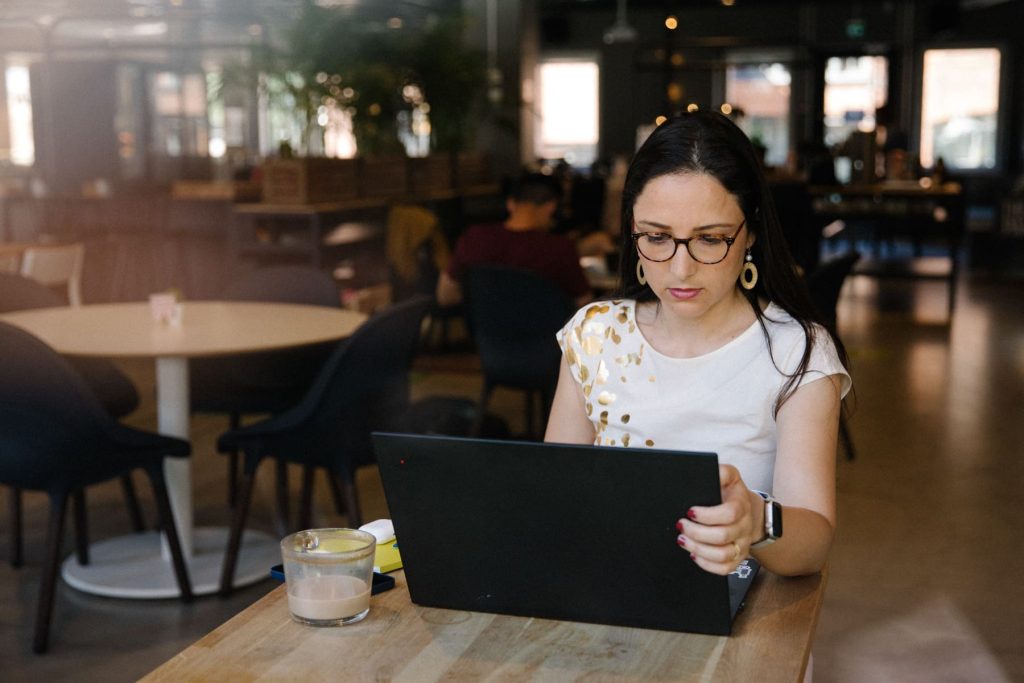 After 10 am, there are different meetings depending on the day. I may join the team weekly sync or the weekly PM sync, or leadership sync. From 11 to 12 am, I try to keep that time to myself. The afternoon is usually extremely busy, so I need to make sure that I have an hour for myself to write user requirements or, at the end of the quarter, work on the OKRs. It's my hour for making progress on my personal tasks.
How do you spend lunchtime?
As my husband and I work from home, we sync to be out together for 30 to 45 minutes. That's very essential for well-being and for cutting a little bit the length of the day. It happened that I skipped that, but it harms my well-being.
I guess walking around in Stockholm is very lovely!
It can be. But you know, in Sweden during the winter the days are extremely short. We have light until 2.30. pm So it is important to go outside and get some sun before 2.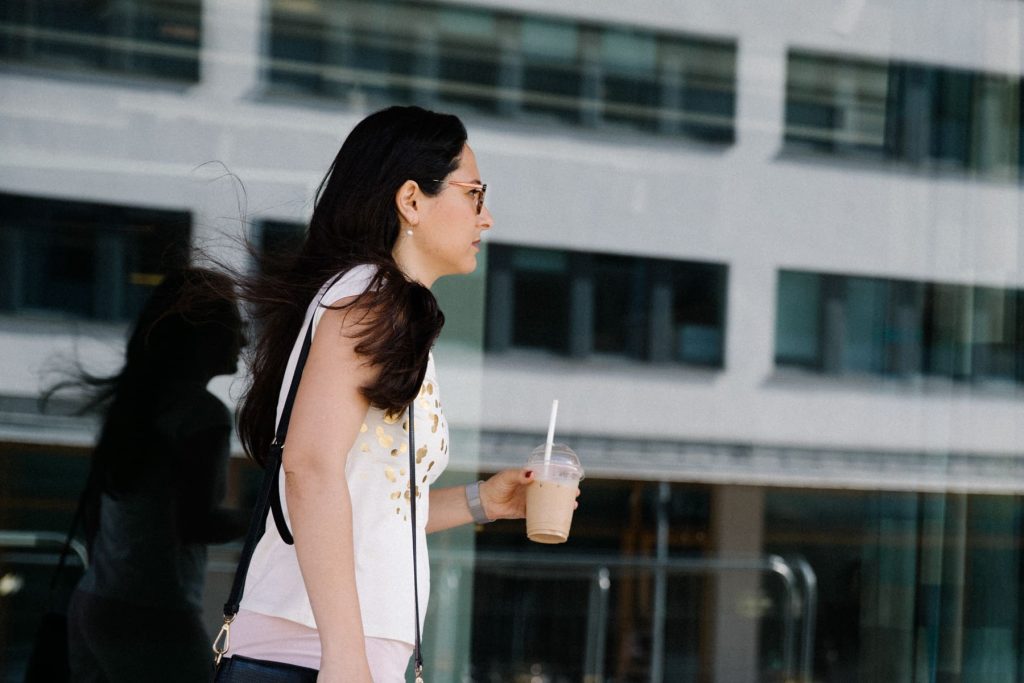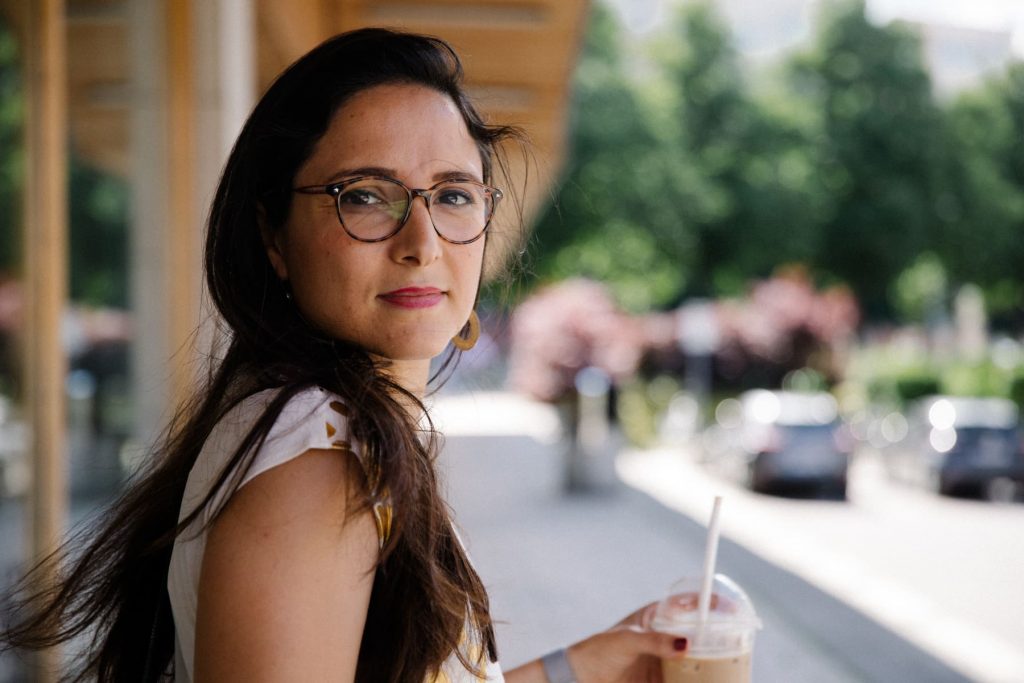 I imagine you need a lot of candles and sweets in Sweden.
I think Sweden is the candle country! Every house is well decorated with nice candles, which make it cosy and create a nice atmosphere. I discovered that eight years ago when I first came to Stockholm. They even use candles outside, which is very beautiful.
What do you do after lunch?
As a PM, especially at Google, I have a lot of one-on-ones. I meet many people with who I work closely and those with whom I don't necessarily work. We use an internal tool that brings me together with another PM for half an hour. That is very beneficial as Google is a big company, and it is essential to know how other teams are working. I always try to prioritize these kinds of discussions once a week.
When do you fetch your kids from kindergarten?
Since I sometimes have meetings between 5 and 7 pm to meet my colleagues from the US, I make sure I fetch the kids early, and my husband takes care of keeping them busy while I am catching up.
It sounds like you have a long day.
I try to make sure my day is interrupted by lunch and catching the kids. Another great routine that I set for myself is to have two days: Tuesday and Friday, where I don't accept meetings after 5.30 pm. These are the days where I finish early and spend evenings with my family. And people do respect. You have a great tool with Google calendar to put in your free time, and everybody sees that.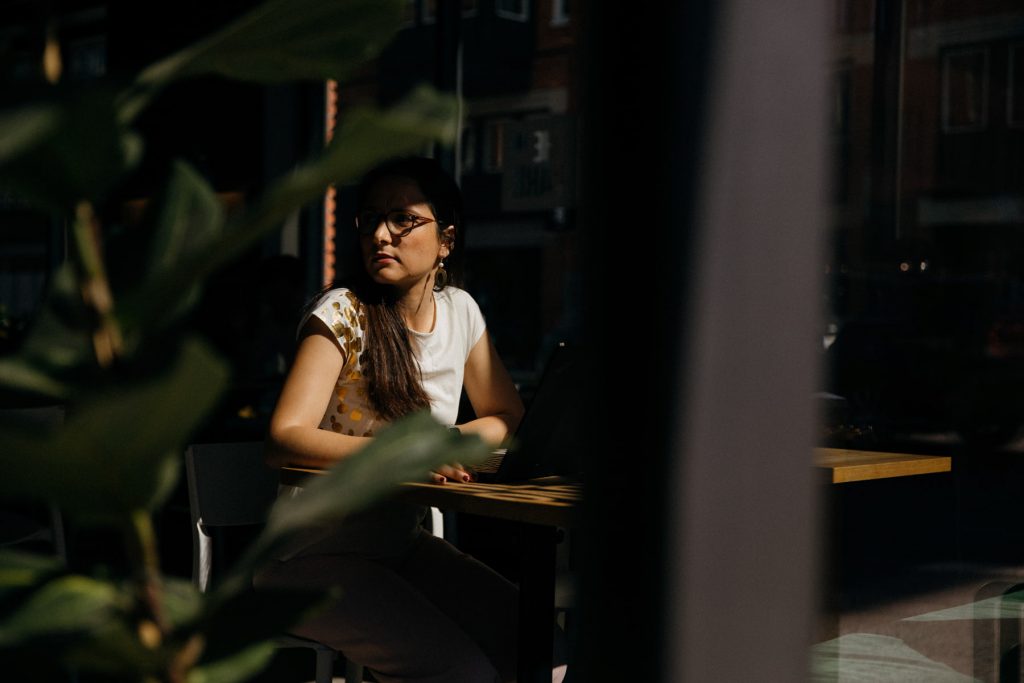 Let's talk about how you develop a product at Google. What was the last feature you developed?
We recently launched the video background feature in Google Meet. So today, you can have a call, and in addition to replacing your background with an image, you can also replace it with a video.
To be honest with you: Launching a product at Google takes time because that feature will hit millions of users. We want to make sure it will hit them in a very inclusive and accessible way.
How do you know what to develop in the first place?
Engineers and user researchers provide input, but also ideas could come from our customers. When we have an idea for a new feature, we first validate it with the users. We also had to validate if that feature fits in our product strategy. This step is called exploratory research.
I create a product requirement document, the PRD, a live document that describes the what and the why. I love to involve engineering early so that they can add their input.
And this PRD is sitting where exactly?
When I worked for Microsoft, that came with the spirit of folders; documents were structured in folders. At Google, every document is referred to with a link, and we share short links. I now have the habit of bookmarking every PRD or design document in Chrome. Since everything is referred to by the link, you just put the link in the bookmark.
What is the next step after the PRD is complete?
When we have the why and the what very well expressed and designed, we need to bring it to the planning. We do quarter planning, and together with the engineers, we define if the features are feasible, fit in our strategy, and have the capacity needed to build it. As a PM, I also try to make sure the dependencies are well defined and another team does not block us.
The engineers will then start the design doc about how the product will be built. Similar to the PRD, it is a living document where everybody can participate.
The first step in the development would be to create a demo that we validate from a technical standpoint. For example: Can we handle the video background technology without reducing the performance of the product? That takes a few weeks, depending on the product. After that, the actual product gets developed.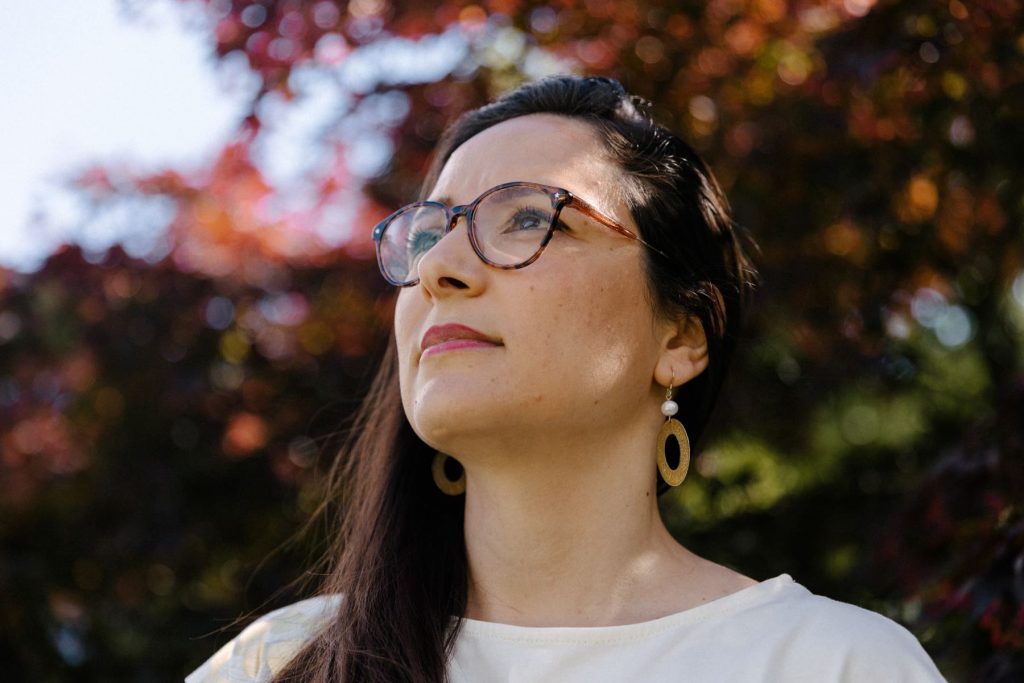 How long did that take?
The typical rollout has different stages. So the demo was only accessible for the team building the product. And later, we do a gradual rollout beginning with the Google Meet department. That is the second stage. The third stage is what we call "dogfood", which allows all Googlers to use the feature. We are still completely internal, but it is close to reality because we have a pretty big number of people testing it. And this is what makes a product successful.
Is it still possible that a product can be cancelled at that stage?
If we realize that there is any technical issue or concern, it can be rolled back.
So when did your team finally publish the video background, and what metrics did you watch?
So there is a protocol for going out in a very gradual rollout. We start with 1%, and then we increase the percentage over time until we hit 100%. For me, the entire rollout process is a way to validate hypotheses and learn about product usage. But what I learned throughout my PM career is that what matters is not the launching but the landing. We care more about the landing than the launching. That is aligned with the culture of prioritizing outcome versus output. It is not about ensuring that the feature is out; it is making sure that the user is having fun with it.
What I learned throughout my PM career is that what matters is not the launching but the landing.
We wanted to make sure that people enjoy our product and reuse the product. So, in the beginning, people used it out of curiosity. But for reusing, we had to watch retention.
So to come slowly to an end, I have a more general question: What do you think people keep doing wrong in Product Management?
I think I have been fortunate to work in a great environment. But I've been curious recently, reading a lot of PM books. That inspires me and keeps me fueled with good PM skills and knowledge outside of Google. Remember when we spoke about stand-up? So actually, a stand-up is more about delivery, less about discovery. That's why it is not surprising that the PM does not join daily stand-up. Because from my point of view, the PM is much more needed in the discovery.
So to answer your question, the mistake that can happen, especially very frequently with product owners, is to manage the engineers by telling them about the how and focus on the operational aspect of the delivery rather than the discovery.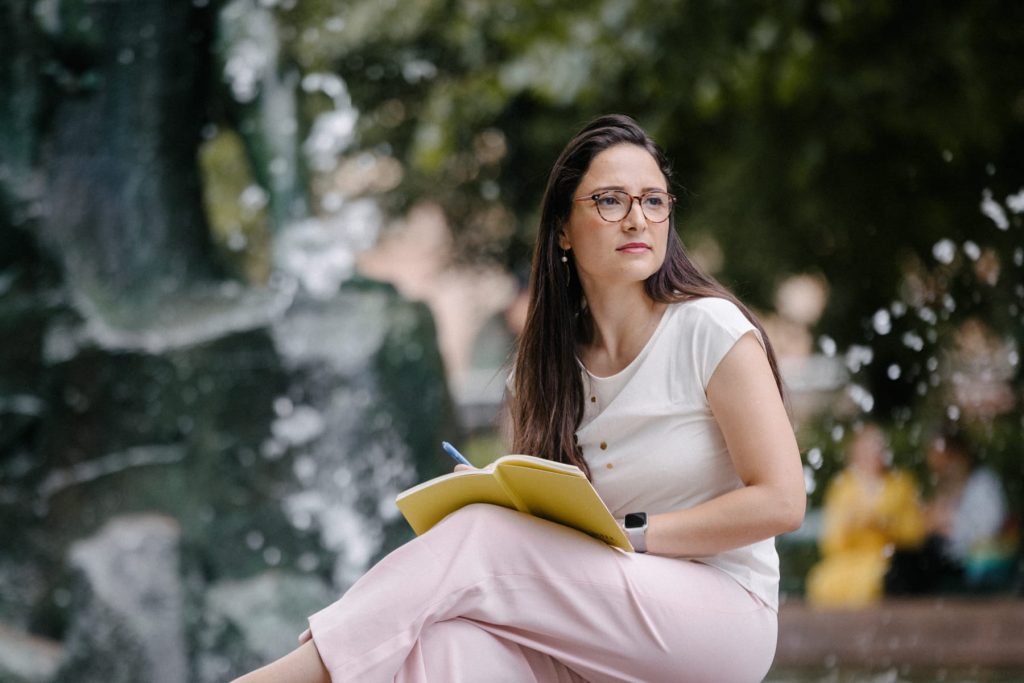 What was the last book you read?
The last book I read was "Strong Product People" by Petra Wille. It is a helpful book though different from those I previously read, such as Melissa Perri or Teresa Torres.
Strong is about educating product leads. How can product leads lead their team and their product managers to have the right product culture and build the right product? This book is one level above and is different from other PM books that focus more on hands-on skills.
Do you want to become a product lead?
It is one of my ambitions, yes, of course! I think it is the next step, but I am not in a hurry for that. I realize that it is an extra responsibility. You are responsible for the product, making the right decisions for your teams, and motivating them. That requires a high level of leadership skills that I am working toward.
Dear Nesrine, all the best to you on your way to product leadership, and thank you for the interview!
This interview was conducted by Thomas Riedel.
LinkedIn: Nesrine Changuel
Photos: Martin Wichartd
Hear Nesrine speak at Digitale Leute Summit 2021: Product Management for audio and video products at Microsoft, Spotify and Google