#DLSummit: Optimizing your companies eco-footprint with Ecosia's Chief Product Officer Philip Baumann
23. September 2019

Ecosia focuses on environmental actions without harming business goals. Philip Baumann, Chief Product Officer, walks us through their most significant challenges and best efforts to reduce the footprint. At Digitale Leute Summit, you will learn how your company and the environment can benefit from many different actions you can take.
The Green Search Engine – Creating Digital Products with an Ethical Standard
More than 50 million trees around the globe have been planted by the non-profit search engine Ecosia by now. Ecosia's Chief Product Officer Philip Baumann explains, how he and his team have developed a platform with an ecological conscience. He highlights how Ecosia uses micro-interactions to keep twelve million monthly active users engaged, so they can develop a lifestyle of sustainability and awareness. In a talk that is going to change your perspective on ethical product development, Philip shows you how every digital company can live up to its responsibilities without harming the business goals.
Ecosia is not working despite its socio-ecological cause. It is working because of it.
About our speaker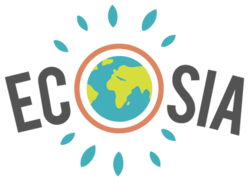 From a short-lived engagement at Greenpeace in his younger years to his current position at Ecosia, Philip has committed his career to an important cause. "Using technology to bring real long-term value to users while reconciling our relationship with nature is one of the most crucial challenges of our times," says Philip, who is now leading product and empowering agile teams at Germany's first-ever B corporation.
Philip is the Chief Product Officer at Ecosia. He also led Product Management Mobile at DaWanda.