18. Juni 2019
Invitation
We invite you to join our Digitale Leute Meetup in Berlin, hosted by Piabo. Join us on the 13th of August 2019 for two inspiring talks about state-of-art product design and network with the Berlin product design community. Fingerfood and drinks are inclusive.
At this meetup, we present speakers from two of Berlin's hottest digital startups. Contentful, the maybe unicorn, is leading the transition from legacy content management systems to content infrastructure, designed for modern tech stacks and digital teams. At Pitch, they are working to tackle market leader PowerPoint, which still dominates the presentation market. The cross-platform presentation tool from the makers of Wunderlist has yet to launch.

Speakers
Sara Kalinoski, Product Designer at Contentful
Sara Kalinoski is a product designer with a research and strategy heart. Previously she worked in marketing design at Apple and AKQA in the Bay Area. In her talk, Sara will share her efforts in establishing stronger design processes within the engineering-heavy growth team at Contentful. She will also talk about evangelising design so teams are more open and understanding of process improvements. At Contentful, she is particularly interested in improving design processes and promoting UX copy best practices.
Fabricio Rosa Marques, Head of Design at Pitch
With collaboration being the driving theme, Fabricio gives us an insight into the Product Design workflow at Pitch. He shows us in his talk, how they get along with as little management as possible, not only internally, but also externally with another product design agency. He also shows us how they use maximum transparency and how they encourage an open and iterative feedback culture where they reiterate and improve design processes almost every week as well as how they are building their tools for documentation and road-mapping via Notion.
Watch the Talks now:
About the Digitale Leute Meetup
The Digitale Leute Meetup is an event series of the online magazine Digitale Leute. World class digital product developers from Tech, Design and Product introduce you to their best practices and discuss trends and topics with the community. Despite our meetup, we gather over 1000 product developers in Cologne in November at our international product development conference Digitale Leute Summit. Speakers have included Google, Slack, Booking.com, Adidas, Zalando,  Airbnb, Amazon, Asos and many more.
Host
This meetup is hosted by Piabo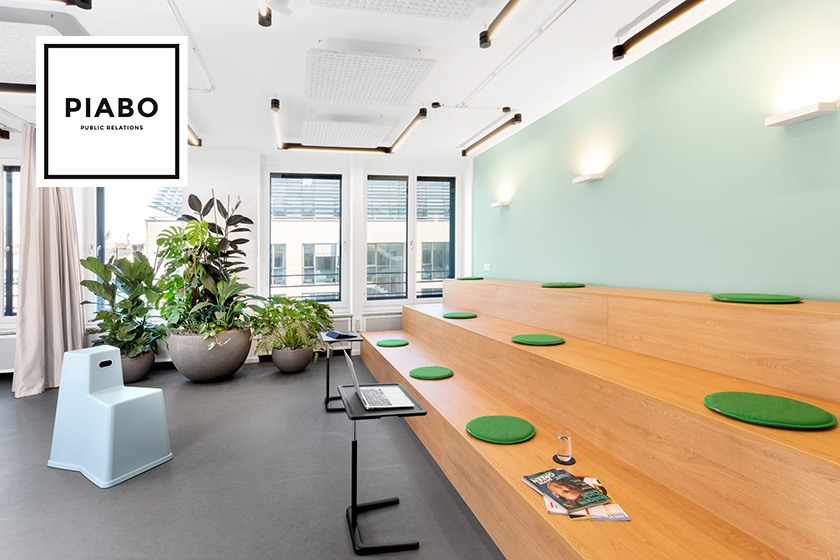 About Piabo
Piabo PR is the leading full-service agency of the digital economy based in Berlin. For its tech-driven clients from areas such as mobile, e-commerce, consumer electronics, IoT, robotics, security, venture capital, Fintech, SaaS, Cloud, Blockchain, Big Data and AI, VR, AR, Piab achieves an outstanding media presence. The multidisciplinary team offers services including public relations and strategic social media management as well as content marketing and influencer relations. Piabo helps clients such as WeWork, Tinder, Stripe, Asana, GitHub and the Silicon Valley Bank achieve their local and global growth targets.
Schedule:
06.30 pm – Open Doors
07.00 pm – Welcome by Thomas Riedel, Editor at Digitale Leute
07.05 pm – Welcome by Piabo
07.10 pm – Talk by Sara Kalinoski, Product Designer at Contentful: Establishing strong design values and processes in engineering-heavy teams
07.40 pm – Questions & Answers

07.55 pm – Talk by Fabricio Rosa Marques, Head of Design at Pitch: Collaboration as a driver – Product Design workflow at Pitch
08.25 pm – Questions & Answers

08.40 pm – Networking
10.00 pm – End of Event
This event will be held in English.
Location:
This meetup is taking place in the brand new office space at Piabo in Berlin.
PIABO PR GmbH, Markgrafenstraße 36, 10117 Berlin (Google Maps)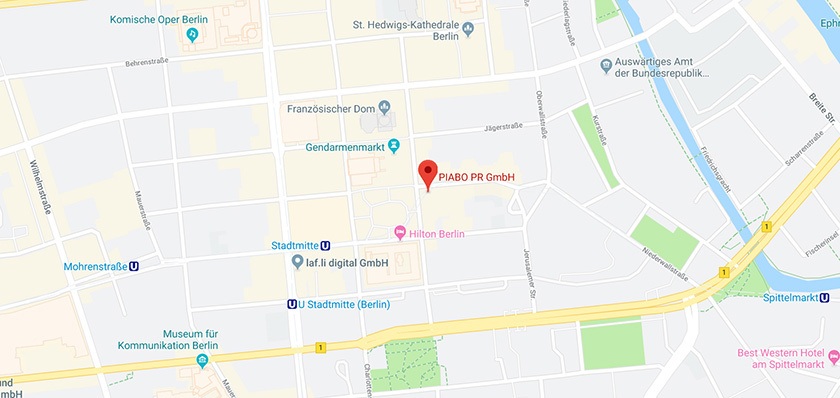 Tickets
Admission only with valid ticket.
Social Media
Find this event also on Facebook, Xing and Meetup.com.