How to develop better digital products.
On 12th November 2018 one day before our Digitale Leute Summit we offer several amazing 1-day pre-conference workshops. We will provide lunch and plenty of coffee to fuel you through the day.
Pick the workshop you're interested in and buy your ticket – be quick as there are very limited seats for each workshop (max. 20 per workshop) to ensure the best possible learning experience! As the workshops are run in parallel you can only attend one of them, and once purchased you cannot change your workshop.
Combi-Tickets get a 50% reduction on the workshop price.
You should, of course, also join us at the conference the day after these workshops, but tickets are completely separate. Conference tickets do NOT give you access to workshops, nor do workshop tickets give you access to the conference. If you want to participate in a workshop and also the conference, you get 50% reduction on the workshop ticket price. In that case please book a standard conference ticket and you will get a 50% reduction code for the workshop via email after successful registration.
Our workshops
1. Lateral Leadership Masterclass with Tim Herbig
»Learn how to influence peers without formal authority.«
Organizations are shifting from top down hierarchies to autonomous and loosely connected agile teams. Although these teams act mostly self-organized, the responsibility for their outcomes usually falls in the hands of one person.
The most prominent example is the role of a Product Manager/Product Owner. In order to lead highly skilled domain experts as a generalist, one has to master the art of influencing others without formal authority. That's what's called lateral leadership.
This masterclass will help you master the challenges of being a lateral leader. It will guide you through strategic alignment with your organization, process alignment within your team, and individual alignment with other team members.
By also recognizing empathy and escalation as helpful tools, you'll be able to maintain and strengthen your leadership role.
This masterclass is not a dissection of theoretical leadership principles or psychological frameworks you get taught in traditional 'leadership trainings'. Instead, I will share first perspective stories from my 8 years of experience in product management and provide hands-on advice for your daily work with agile teams.
After the workshop participants will be able to:
Embrace the challenges of lateral leadership instead of blaming them on the organizational environment
Deploy hands-on frameworks like the Agile Peer Canvas to develop empathy and alignment in agile environments
Develop clarity about your own lateral leadership environment, role, and responsibilities
Resolve conflicts even when you're not the boss
Have a sense for which of the key pillars of successful lateral leadership to utilize when: Empathy and Alignment
Draw from first practical experiences with frameworks which help you strengthen your lateral leadership position
Who should attend:
Professionals who are tasked with leading self-organized and cross-functional teams without hierarchical power. This mostly applies to Product Managers due to the nature of their job description and the origins of agile methodologies in software development.
However, due to the spread of agile team constellations outside of the IT context, lateral leadership is also applicable to, e.g., UX Designers, Marketing Managers, and 'Heads of' or VPs.
About your trainer: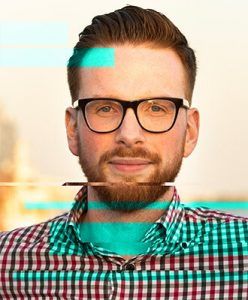 Tim Herbig is a product and business leader, as well as a prolific author, and speaker. Currently, he's responsible for the overall sales, product, engineering, and marketing efforts behind the leading conversion optimization platform Iridion. He previously shaped digital products at XING, Gruner+Jahr, and several smaller startups where he held product leadership roles for more than seven years. Tim also regularly co-organizes the Product Tank Hamburg meetup to promote the local product management community.
2. Design Sprint on Steroids with Niels Anhalt
»How to solve big problems in a cross functional team with a structured step-by-step-method on lightning speed.«
When it comes to creative problem solving there are a lot of methods, formats and techniques available. User experience, service design and design thinking communities have given us a lot of help to solve problems with the user and the business in mind.
But how can we combine the right methods and bring them together in a format that fits the busy business schedule of product development teams? The design sprint method invented by Google employees is one of the best bets for this case. But even the 5-day-schedule of the original design, the sprint is not always tight enough for busy team members.
In this hands-on boot camp, we will have a deep look in to the building blocks of the design sprint process and will conduct a compressed design sprint of one and two half days. Participants must be willing to prepare some upfront work at home (~2 hours) and complete some user research at the conference on the day after the workshop.
We will learn how to understand lean methods around users and their journeys, business problem identification, ideation, prototyping and user research.
After the workshop participants will be able to:
• Understand the role of each phase and the building blocks of the sprint design process
• Pick the right combination of methods for their specific problem
• Conduct a design sprint for their own company
Who should attend:
Every Product Manager, Product Owner, UX Designer, Innovation Manager, Digital Transformation Manager, Head or VP of related business areas that want to learn a structured way to solve their problems. A design sprint and its methods can be used for all types of problems ranging from disruptive innovation challenges to specific UX design problems.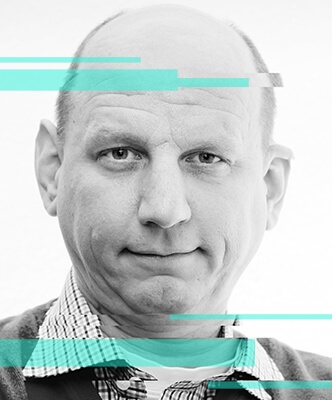 About your trainer:
Niels has over 20 years experience in methodologies around brand, user and customer experience, service design and business consulting gained in 200+ digital projects for companies of varying branches and sizes. Currently he is the Director Innovation & Strategy and in a second role the lead of the Business Unit Digital Products & Services at nexum AG, a leading digital consultancy and agency. He is helping clients like BMW, Carglass, Coop Switzerland and HABA on strategic challenges as well as strategic UX problems. His passion is solving business problems by focusing on human needs and using technology in a creative way.
3. Product Discovery Essentials with Jan Milz & Nikkel Blaase
»Learn how to turn a fuzzy vision into a successful product.«
Product Discovery is an innovation technique that helps organisations to continuously improve existing products in new meaningful ways or to create completely new products that provide significant new customer value.
Participants of this hands-on & interactive workshop will learn about the basics of successful Product Discovery in order to drive and master the process of building the right products for the right people, serving the right needs, and thereby creating a better business outcome. Demonstrated by way of practical examples and exercises, participants will get practical knowledge on how to apply helpful innovation tools like the Unstuck Map and the Exploration Model in practice to understand the essentials of product innovation, and thereby will learn how to run and apply better Product Discoveries in their product teams.
After the workshop participants will be able to:
Conduct better Product Discoveries in their daily work.
Close the gap between business vision and the reality of customer needs.
Pick the right methods & tools at the right time.
Make better and faster product decisions.
Execute product innovation with confidence.
Know how to start a new innovation effort.
Who should attend:
This workshop is designed for everyone that aims to discover and build new or better products. The workshop lays out frameworks, mindsets, and methods for taking an early idea or a vision to success.
About your trainers:
Jan Milz and Nikkel Blaase have been working together at XING and on other projects for more than 4 years—eager to explore better ways to discover and build new digital products, [at the intersection of Product Management and User Experience Design] and to establish better relationships between UX and product management. They published some of their learnings on Medium https://medium.com/@milez • https://medium.com/@jaf_designer.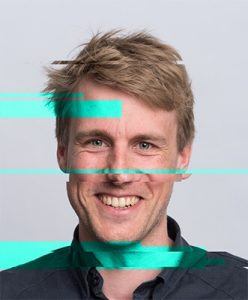 Jan is a lean product manager and entrepreneur with over ten years of professional experience. After co-founding two tech startups he worked as a product manager for companies like Otto, Breuninger or XING. Currently, he is helping organisations with product management and product discovery as a freelance consultant. He is passionate about agile, problem solving and innovation.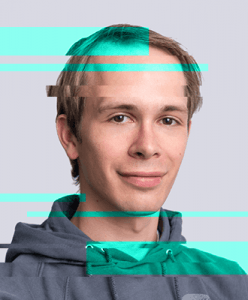 Nikkel is a product designer, who works at XING in Hamburg. He writes and speaks a lot about designing products, specifically how to think in products, about UX strategy and how to start a digital business. Nikkel is passionate about bringing »Product Thinking« to the world of product development to see more successful products tailored to people's needs.
Frequently Asked Questions
Do you offer discounts for students, startups, non-profits, etc?
The only discounts we offer are for Early Bird conference tickets (limit of one ticket per order) and the group discounts on conference tickets where we do 10 tickets for the price of 8.
Can I change the name or other details on my tickets?
Yes, but only the person who purchased the ticket can make these changes on Eventbrite. You are free to change your ticket details up to two days before the conference, including name, title, etc. Please make sure these details are correct as they will be what we show on your badge! Just login to Eventbrite and make the changes, following these instructions.
Can I get a refund?
We offer a full refund up to one month before the conference. Simply log in to Eventbrite and request the refund following these instructions. As with changes, only the person who purchased the tickets can request a refund.
Can I pay by invoice?
As we are a small team we only offer payment by invoice if you are buying 5 tickets or more due to the additional overhead. Early Bird conference tickets cannot be purchased by invoice. Please also note that no tickets are held/issued until payment of the invoice has been received.
Questions? Contact us via info@digitale-leute.de