Digitale Jobs
Solutions Consultant bei Amplitude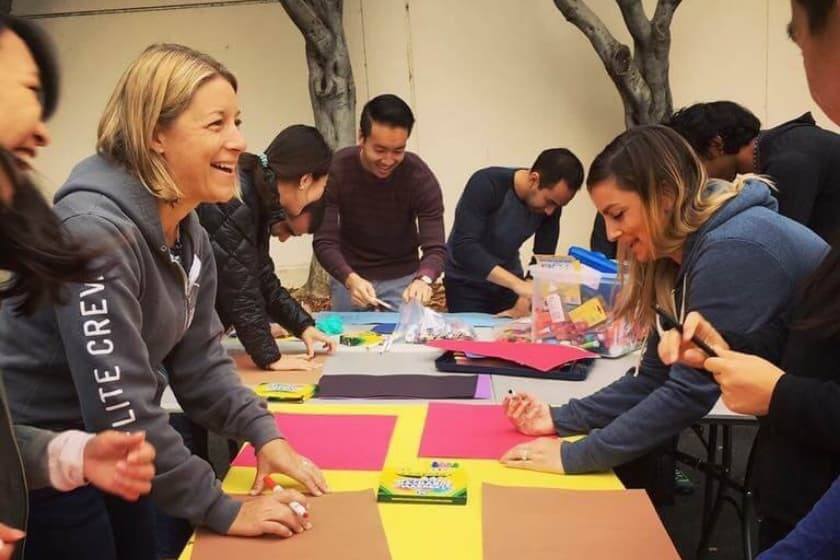 About the Role & Team
Amplitude's mission is to help companies build better products.  By building best-in-class teams, we create best-in-class products that customers love.  We approach challenges with humility, we take ownership over our work, and our growth mindset pushes us to constantly improve ourselves, each other, and the value we bring to customers.
There are few roles where you have a direct & measurable impact on revenue, work daily with product managers (internal and external), and are constantly learning in a supportive environment. This role on the Solutions Consulting team at Amplitude is a unique opportunity to get all of those things and more! We are a hard-working and passionate group who are invested in each others' success. Over the last year our team has grown tremendously and we are excited to expand to Germany and bring in our first local SC onto the team!
At Amplitude, we're building analytics that helps our customers use data to build better products and drive growth. We're already the analytics platform of choice for many top product teams around the world including Microsoft, Paypal, and Hubspot. Backed by top VCs – IVP, Battery Ventures, Benchmark, and YCombinator – our team is defining the future of how companies interact with data to build better products.
As a Solutions Consultant, you will: 
Proactively and accurately identify prospect pain and propose creative solutions (become the trusted product analytics expert)
Build and nurture partnerships with the DACH Account Executive team to efficiently close business
Own the development of custom presentations, demonstrations and prototypes of Amplitude to articulate use-cases and value to prospective customers across verticals
Drive trial periods with prospects to ensure they are effectively learning and engaging with the platform
Educate a variety of audiences on both technical and functional product analytics concepts
Stay up-to-date on product releases and new features, assist in training new hires and other sales team members
Document and communicate product feedback and new requirements from the field to drive cross-team collaboration
You'll be a great addition to the team if:
You have prior experience helping sell products in the BI, analytics, or SaaS space at high-growth companies
Our team's attitude towards constantly contributing new ideas, collaborating closely, and communicating openly is something that excites you
You are technically adept, with experience in mobile or web technologies (experience with Swift, Javascript, Python, or SQL is a bonus!)
You are comfortable presenting to both small and large groups at prospects and marketing events
You speak German
Who We Are
The Company: Amplitude is filled with humble, life-long learners who are eager to help one another and the company succeed. Our values of growth mindset, ownership, and humility are core to the way we work: we're tenacious in the face of challenges, we take the initiative to solve problems that drive our shared success, and we operate from a place of empathy and openness, seeking to understand many points of view.
The Product: Amplitude is a product intelligence platform– we help companies understand their users, rapidly release better product experiences, and grow their business. We're super proud of what we've built and continue to build on: a platform that enables companies to thrive.
Other fun facts about Amplitude: 
Founded in 2012, Amplitude is backed by Sequoia Capital, IVP, Battery Ventures, Benchmark Capital, Y Combinator and other top tier investors.
Twenty of the Fortune 100 are now customers of Amplitude as are innovative brands such as Atlassian, Twitter, FuboTV, and Thredup.
We have offices in San Francisco (HQ), New York, Amsterdam, London, Paris, and Singapore.
Our mascot is the datamonster, who loves to chow down on all your numbers, charts, and graphs. Nom nom.
Amplitude provides equal employment opportunities (EEO). All applicants are considered without regards to race, color, religion, national origin, age, sex, marital status, ancestry, physical or mental disability, veteran status, or sexual orientation.
Amplitude's D&I Commitment: Amplitude believes that diversity enables creation of better products, ability to solve complex problems, and drive more powerful solutions. In order to make diversity possible, we commit to striving to create an environment of inclusion: an environment focused on psychological safety, empathy, and human connection, which will allow employees of all backgrounds to feel the care they need to thrive.
Jetzt Bewerben