Digitale Jobs
(Senior) Frontend Developer – Angular (m/f/d) bei LeanIX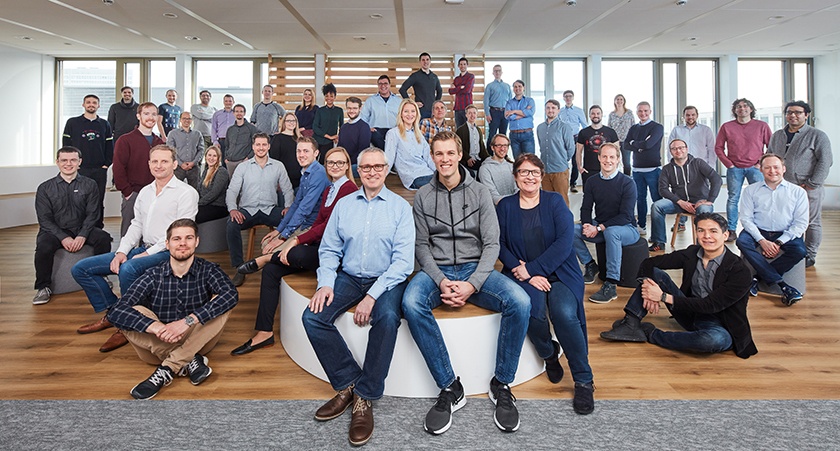 POSITION
Our customer base is growing rapidly all over the world and we are investing heavily in ease-of-use, UX/UI and stability / compatibility. Our SaaS platform continuously evolves and improves, as our customer satisfaction is our most important measure. In order to that we are eager to win a passionate and creative frontend developer with experience in interactive and responsive web-front-ends. Multi-browser compatibility, ideally visual diagram editors and using modern UI-frameworks like Angular in a microservice architecture are your daily business.
WHAT IS WAITING FOR YOU?
Design and build the face of our Enterprise SaaS platform
Continuously extend and improve our web frontends built in Angular 7 & React
Highly motivated and experienced colleagues that enjoy working as a team
State of the art technologies in front and backend
Test-driven development in a DevOps environment
WHAT IS OUR STACK?
Angular 7
GraphQL
Typescript
Protractor
React, RxJS, D3.js, highcharts
RESTful APIs to a solid microservice backend built with Postgres, Elasticsearch
Scrum, DevOps, Git flow, Docker
WHAT ARE WE LOOKING FOR?
B.S. or M.S. in Computer Science, Media or other technical subject
3+ years experience as frontend developer (1+ year with Angular, React etc.)
Experience and great interest in User Interaction Design / UX / design patterns
Hands-on approach, enjoying an agile software development process
Experience with continuous integration & automation process
A true team player who likes to contribute and benefit of working with others
Strong verbal/ written communication skills in English (German is a plus)
ABOUT US
LeanIX aspires to become the number one SaaS solution to modernize IT architectures. And we are on a good way. Hundreds of well-known brands such as adidas, Zalando, and Vodafone make better decisions in IT with LeanIX.
But LeanIX is not just the product, it is also a great place to work. Colleagues from dozens of countries jointly make our vision reality. Yes, we have to work hard to achieve our ambitious goals. But we have everything to do so. We have invested a lot in a working environment that allows everyone to thrive. We believe in open access to leadership, transparent communication, personal development, a modern airy working environment, and that world-class teams deserve the best software stack money can buy.
Jetzt Bewerben