Digitale Jobs
Sales Manager bei Sendbird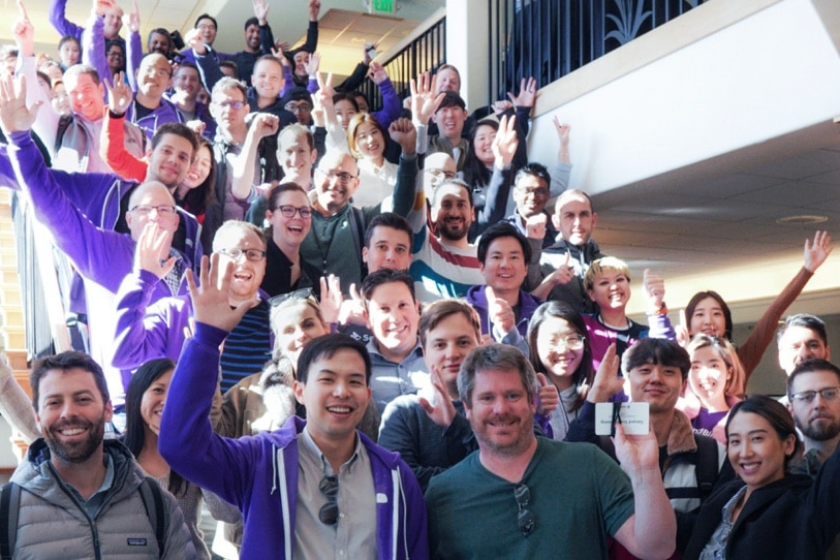 Sendbird is the world's leading chat & messaging platform as a service in addition to voice and video. Our mission is to build connections in a digital world.  We believe that digital doesn't have to mean impersonal, that physical boundaries shouldn't create relationship boundaries. We believe in authenticity over superficiality, and in conversations over text messages.  We're a Y Combinator alumnus (W16) and have raised over $120M from leading investors including ICONIQ Capital, Tiger Global Management, Shasta Ventures, August Capital, and FundersClub. We are headquartered in San Mateo, CA, and also have offices around the world including Seoul, New York City, London, and Singapore.
We are looking for a Sales Manager who can lead, motivate, and organize our fast-growing EMEA sales team. This role is directly responsible for overseeing the activities and performance of AM/AE; developing the sales strategy, setting sales goals, account planning, overseeing sales activity, and providing coaching and support.
What you will do
Lead a team of Account Executives and Account Managers to successfully sell our #1 chat API throughout EMEA
Help develop talent to advance with their desired career progression
Empower your direct reports to succeed through training & motivation
Join calls & help AE's remove barriers while improving their deal & customer management
Make sure your AE's are product experts (and you are a product expert). Identify strengths and weaknesses in your respective AE's & coach appropriately
Create a detailed, accurate and predictable sales forecast
Monitor and report on quota attainment on a weekly, monthly, quarterly and annual basis
Give actionable steps to improve and track progress across weekly 1:1's
Grow your management skills by working with our Director of EMEA & VP of Sales
Who you are
You are a passionate and experienced sales person with strong commercial drive and acumen
You are data driven and understand the importance of how data contributes to decisions and outcomes, ready to make changes
You are willing and ready to jump in to help, support, challenge or improve
You have a keen eye for detail and expect nothing but the best from yourself, your team and those around you
You understand and can demonstrate experience in how to motivate, inspire and activate a senior sales team
You have curiosity built into your DNA and a technical interest (not necessarily proficiency) with constant drive to improve yourself and the world around you
You easily gain trust and respect from your team, peers and wider organisation
You are collaborative and seek to understand the individual strengths from you and your team as well as identify areas of development, quickly setting plans to address
You have high EQ
You are a natural problem solver, well versed in applying creative thinking to team, customer and prospect challenges
You have a thirst for knowledge and to become an expert in your field
Your aim is always to be better than the best
Experience and skills
3+ years of people management experience
5+ years of experience closing complex deals
10+ years of sales or related experience
Demonstrated ability in managing sales teams that close large complex deals
Understanding of SDK/API business and/or a quick learner in B2B technology product space
Relentless work ethic and dedication towards customers
Strong alignment with company values
Finally, there is no such thing as a perfect candidate. Sendbird is a place where everyone can learn and grow. We encourage you to apply if this role excites you.
At Sendbird, one of our core values is Global Citizenship.  We respect, promote, and encourage diversity for equal employment opportunities.  We do not discriminate on the basis of race, color, religion, marital status, age, national origin, ancestry, physical or mental disability, medical condition, pregnancy, gender, sexual orientation, gender identity or expression, veteran status, or any other status protected under federal state, or local law.
Jetzt Bewerben