Digitale Jobs
Sales Development Representative bei Sendbird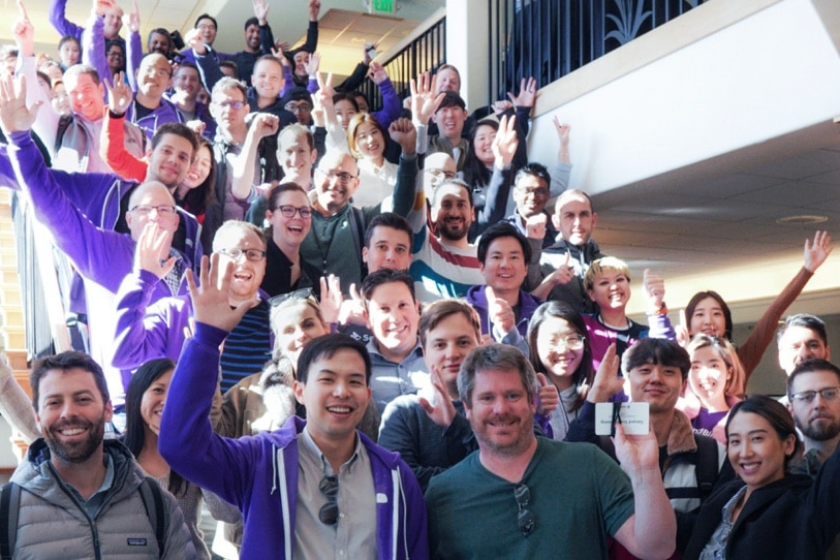 Sendbird is the world's leading chat & messaging platform as a service in addition to voice and video. Our mission is to build connections in a digital world.  We believe that digital doesn't have to mean impersonal, that physical boundaries shouldn't create relationship boundaries. We believe in authenticity over superficiality, and in conversations over text messages.  We're a Y Combinator alumnus (W16) and have raised over $120M from leading investors including ICONIQ Capital, Tiger Global Management, Shasta Ventures, August Capital, and FundersClub. We are headquartered in San Mateo, CA, and also have offices around the world including Seoul, New York City, London, and Singapore.
We are looking for a Sales Development Representative with drive, energy, and a capability for sparking conversations with prospects. You will play a critical role in our sales team by prospecting, discovering, and expanding business opportunities. You will identify the right customers, qualify them, help nurture the long-term relationship and convert them to real opportunities. We expect you to have the drive to achieve ambitious goals, and yet work with the team to streamline operational excellence.
What you will do 
Collaborate with marketing and sales to build a pipeline for strategic accounts
Identify key contacts for target accounts, and firmly build the foundations for sales engagement
Engage prospects across multiple channels including phone, email, LinkedIn, and more
Add value by providing the right content for each opportunity, ie. case studies, screencasts, presentations, event invitations
Manage, track and report sales activities and results using Salesforce
Meet daily, weekly, monthly performance metrics
Identify process improvements
Help guide, mentor and train team members who may be less experienced or needing support
Who you are
You have the discipline to work with autonomy in a fast-paced environment
You've accomplished something you're really proud of
Track record of meeting or exceeding quota
Have a high level of integrity
Love prospecting
Qualifications
5+ years experience in lead generation, sales and/or marketing
Fluency in English and another language such as Spanish, French, German, etc
Passion for understanding and explaining technology
Excellent communication and writing skills
Impeccable work ethic and dedication towards customers
A quick learner with positivity, and a sense of humor
Strong alignment with company values
Bonus Points
Proficient in Salesforce Lightning and Salesloft
Tech-savvy and/or previous experience with web and mobile development projects
Formal SaaS lead generation training at an extremely competitive sales environment
Experience in digital industries (communities, live-streaming, on-demand, e-commerce, gaming, etc)
Finally, there is no such thing as a perfect candidate. Sendbird is a place where everyone can learn and grow. We encourage you to apply if this role excites you.
At Sendbird, one of our core values is Global Citizenship.  We respect, promote, and encourage diversity for equal employment opportunities.  We do not discriminate on the basis of race, color, religion, marital status, age, national origin, ancestry, physical or mental disability, medical condition, pregnancy, gender, sexual orientation, gender identity or expression, veteran status, or any other status protected under federal state, or local law.
Jetzt Bewerben