Digitale Jobs
Product Marketing Manager (m/f/d) bei LeanIX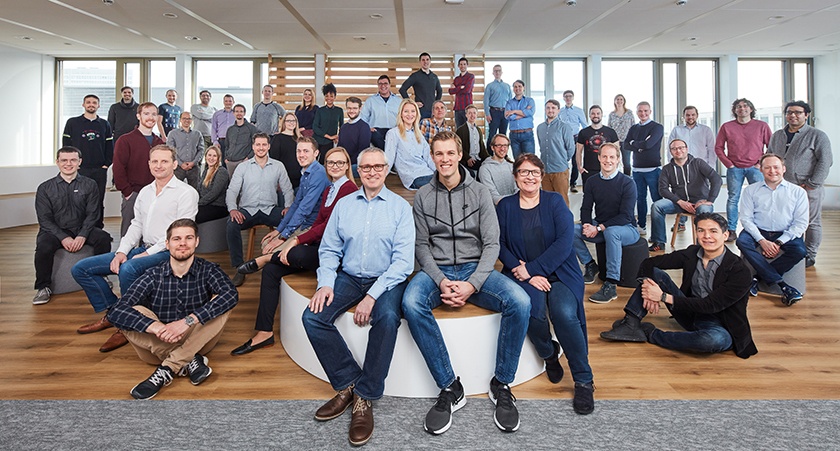 POSITION
As a product marketing manager you will be responsible for guiding and fuelling the product driven marketing messaging and strategy. The product marketing manager will conduct competitive analysis, and market research, will create collaterals to enable our Sales Team and will translate our product roadmap to crisp messaging. This role is tightly linked with the sales and demand generation teams to educate them about the strategic positioning of the product to customers, partners, and market influencers. You'll be passionate about building customer champions and leveraging customer stories that showcase their success.
WHAT IS WAITING FOR YOU?
Build a product marketing plan with go-to-market strategy, compelling positioning, launch plan, pricing, promotion to target personas and industries
Translate value propositions into impactful sales enablement, case studies, sales sheets, videos, whitepapers and more
Build a solid understanding of competitor landscape to position LeanIX as a market leader with differentiating value-proposition
Conceptualize and develop product announcements into blogs, how-to-articles, and product newsletters
Spearhead content and programs that foster LeanIX' thought leadership in the industry, resulting in higher brand awareness
WHAT ARE WE LOOKING FOR?
BA/BS (preferably in business, engineering or a related field); MBA preferred
2+ years of product marketing or -management experience in the B2B tech industry
Great writing and oral communication skills in English, German is a plus
Strong PowerPoint, storytelling and presentation skills
Experience in interviewing customers and documenting how the product has delivered benefit
Skills in collaborating with product management, engineering and customers to come up with great ideas for content
Strategic and tactical, creative and disciplined, enjoys working at the big picture and detailed levels
Driven, self-starter; comfortable working in a fast-paced, agile environment
Tech savvy and enthusiastic for technology
ABOUT US
LeanIX aspires to become the number one SaaS solution to modernize IT architectures. And we are on a good way. Hundreds of well-known brands such as adidas, Zalando, and Vodafone make better decisions in IT with LeanIX.
But LeanIX is not just the product, it is also a great place to work. Colleagues from dozens of countries jointly make our vision reality. Yes, we have to work hard to achieve our ambitious goals. But we have everything to do so. We have invested a lot in a working environment that allows everyone to thrive. We believe in open access to leadership, transparent communication, personal development, a modern airy working environment, and that world-class teams deserve the best software stack money can buy.
Jetzt Bewerben