Digitale Jobs
Partner Solution Engineer (m/f/d) bei LeanIX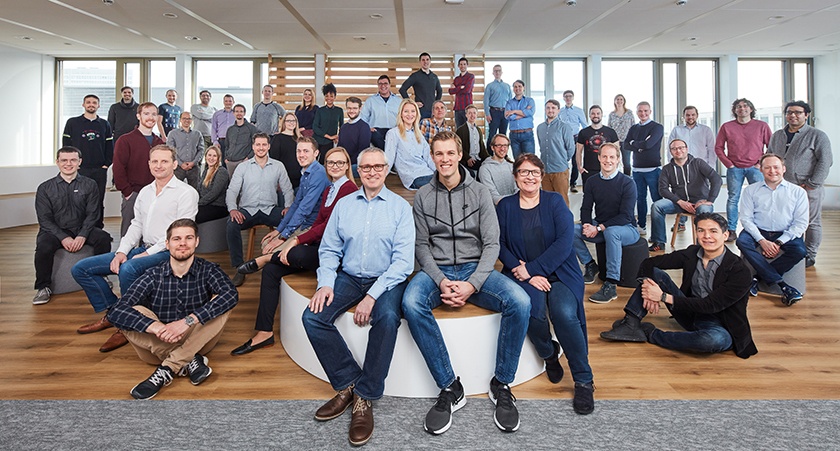 POSITION
As a Partner Solution Engineer, your goal is to make LeanIX channel partners successful. You will support advisory firms, like Deloitte, Detecon, Itelligence and PWC in building their services based on LeanIX. Become a LeanIX solution expert and spread your knowledge across our partner accounts, e.g. by conducting workshops, trainings and creating enabling materials. You will excel in this role if you are a driven, highly technical person who is motivated to help high-calibre consulting partners in complex project settings. While having a technical background, you enjoy working in frequent direct exchange with consultants and end customers.
WHAT IS WAITING FOR YOU?
Work with the most acclaimed IT management consulting and services firms in the world, like Deloitte, Detecon, Itelligence, T-Systems and PWC
Support our partners from a technical point of view to build world-class services and products based on LeanIX
Help out consultants in a complex project setting by architecting innovative solutions
Build long-lasting relationships with our partners and make yourself the go-to solution expert for difficult LeanIX problems
Collaborate with other LeanIX teams, like Development, Sales and Customer Success to help our partners excel
Develop content to share your technical knowledge with our partners in a scalable way
Prepare and conduct technical enablement sessions and trainings (online or in-classroom) for our partners worldwide
WHAT ARE WE LOOKING FOR?
A technical background, like a B.S. or M.S. in Computer Science, Mathematics or Business Informatics
2-3 years of experience as a partner solution engineer, implementation consultant or sales engineer with a proven success record
Technical expertise with hands-on implementation and consulting experience. Strong knowledge about agile development and IT management
Good understanding of modern application architectures (e.g. REST API, Microservices, Container Deployment)
Experience with any of these technologies is a plus: Angular, Java, JavaScript, GraphQl, Web Applications and CSS
Willingness to go the extra mile to surprise our partners with great solutions to their challenges
Strong verbal and written communications skills in German and English
Open to travel from time to time
ABOUT US
LeanIX aspires to become the number one SaaS solution to modernize IT architectures. And we are on a good way. Hundreds of well-known brands such as adidas, Zalando, and Vodafone make better decisions in IT with LeanIX.
But LeanIX is not just the product, it is also a great place to work. Colleagues from dozens of countries jointly make our vision reality. Yes, we have to work hard to achieve our ambitious goals. But we have everything to do so. We have invested a lot in a working environment that allows everyone to thrive. We believe in open access to leadership, transparent communication, personal development, a modern airy working environment, and that world-class teams deserve the best software stack money can buy.
Jetzt Bewerben