Digitale Jobs
Frontend Developer (m/f/d) bei LeanIX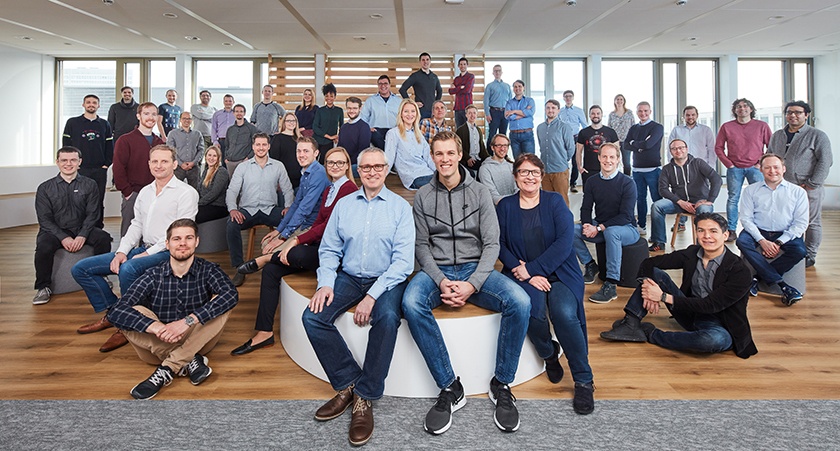 POSITION
As a Frontend Developer, you will envision how people experience the first contact with LeanIX. You'll take on the challenge to redesign, structure and maintain our website in order to improve and optimize the user experience. You take on complex tasks and transform them into intuitive, accessible and easy-to-use designs. Achieving this goal requires you to collaborate closely with Designers, Copywriters, Demand and Marketing Team throughout the design process—from creating mockups and drafts until the release.
WHAT IS WAITING FOR YOU?
Fast-moving environment
Development, maintenance and improvement of our LeanIX website
Constantly create new landing pages
Staying on-top of latest web design trends and looking for creative ideas and inspiration
Building tools within Hubspot for automation
WHAT ARE WE LOOKING FOR?
2+ year's experience working as a web developer, mainly in the frontend area
Good working proficiency with HTML, CSS, JS and Bootstrap 4, Foundation or any other modern, responsive Frontend Framework
General knowledge about the Hubspot COS, our CMS, would be an awesome booster (Pro Tip: Check out https://designers.hubspot.com/welcome-to-the-cos before your first Interview)
Knowing your way around Sketch3 is a strong advantage
Great core design skills; ability to establish visual hierarchy, layout, typography, and color effectively
Good written & verbal English skills
ABOUT US
LeanIX aspires to become the number one SaaS solution to modernize IT architectures. And we are on a good way. Hundreds of well-known brands such as adidas, Zalando, and Vodafone make better decisions in IT with LeanIX.
But LeanIX is not just the product, it is also a great place to work. Colleagues from dozens of countries jointly make our vision reality. Yes, we have to work hard to achieve our ambitious goals. But we have everything to do so. We have invested a lot in a working environment that allows everyone to thrive. We believe in open access to leadership, transparent communication, personal development, a modern airy working environment, and that world-class teams deserve the best software stack money can buy.
Jetzt Bewerben