Digitale Jobs
Field Marketing Manager bei Sendbird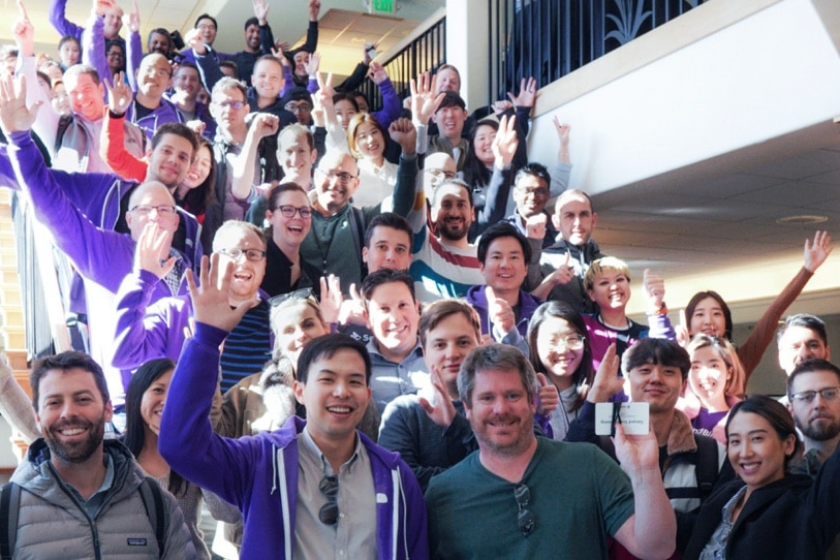 Sendbird is the world's leading chat & messaging platform as a service in addition to voice and video. Our mission is to build connections in a digital world.  We believe that digital doesn't have to mean impersonal, that physical boundaries shouldn't create relationship boundaries. We believe in authenticity over superficiality, and in conversations over text messages.  We're a Y Combinator alumnus (W16) and have raised over $120M from leading investors including ICONIQ Capital, Tiger Global Management, Shasta Ventures, August Capital, and FundersClub. We are headquartered in San Mateo, CA, and also have offices around the world including Seoul, New York City, London, and Singapore.
Sendbird is looking for a Field Marketing Manager to lead and execute our marketing strategy for the EMEA region (Europe and the Middle East).
Events are a critical component for how Sendbird engages with customers and partners within our industry. The Field Marketing Manager position will be responsible for managing the execution of all in-region events and other campaigns for Sendbird and creating the measurement plan to demonstrate the impact to the business. As a core member of the Demand Generation team, this role will have a great deal of autonomy to develop a framework for repeatable execution of revenue-driving events.
What you will do 
Design and manage our marketing campaigns in the EMEA region
Own the number: Collaborate with our EMEA sales team to set priorities, build pipeline, and achieve sales goals
Manage event prep such as defining event goals, promotional strategy, site identification, contract negotiation, and on-day support.
Develop and execute an engagement plan for each event including reviewing attendee lists, working with other marketing members to develop outreach content, owning booth design,  and identifying opportunities for Sendbird to amplify its presence
Collaborate with marketing and design team members to deliver memorable experiences for key prospects for events and other channels, including direct mail, sponsored content and other co-marketing opportunities in-region.
 Who you are
Go-Getter. Motivated to learn and grow with a fast-growing company. Ability to multitask programs and projects in a fast-paced environment with short timeframes. Competing priorities and ambiguity do not slow you down.
Problem Solver. You anticipate problems, know when to escalate, understand what tradeoffs should be made, and balance the needs of the business with delivering an experience that is valuable to the attendees.
Customer Obsessed. You think of an event as a product and obsess over how to add value to attendees before, during, and after the experience.
You eat details for breakfast.  No detail is too small or inconsequential for you to consider.  You give new meaning to the term "detail oriented" with the ability to think on your feet to discover creative solutions.
Experience and skills
You've done it. 3+ years of experience in marketing, event/webinar management, or experiential marketing.  B2B/SaaS experience preferred.
Systems.  Experience with MarTech systems such as Marketo, Zoom Events, Splash, preferred
Strong project management skills and ability to manage a timeline with many moving parts and stakeholders.
Finally, there is no such thing as a perfect candidate. Sendbird is a place where everyone can learn and grow. We encourage you to apply if this role excites you.
At Sendbird, one of our core values is Global Citizenship.  We respect, promote, and encourage diversity for equal employment opportunities.  We do not discriminate on the basis of race, color, religion, marital status, age, national origin, ancestry, physical or mental disability, medical condition, pregnancy, gender, sexual orientation, gender identity or expression, veteran status, or any other status protected under federal state, or local law.
Jetzt Bewerben