Digitale Jobs
Engineering Manager (m/f/d) bei LeanIX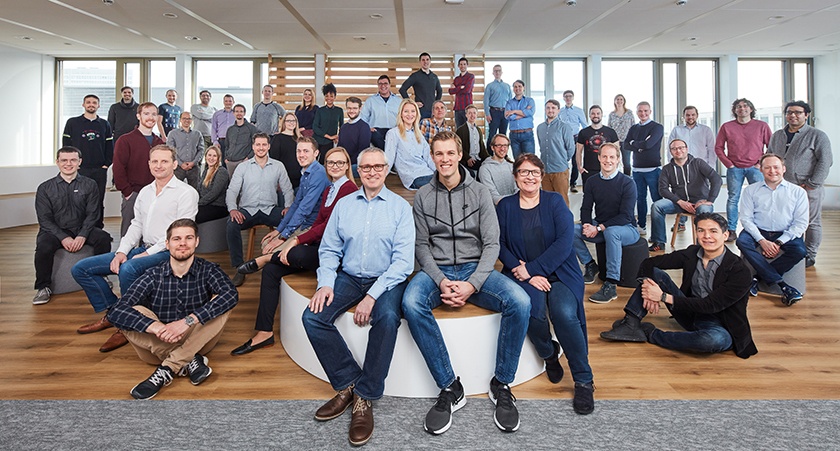 POSITION
As Engineering Manager you will be leading, growing and developing a cross-functional developer team. Besides assisting your team in organizational topics, you will be deeply involved in daily development. Get your hands dirty on building and improving our fantastic SaaS product based on a modern Microservices architecture. Create new features, solve challenging architectural problems that scale well in our Kubernetes environment and ensure the best usage of our modern tech stack. Combine your excellent technical skills with your ability for leadership and help us build the best development teams in the world.
WHAT IS WAITING FOR YOU?
Juggle multiple projects and ensure we have the right resources working on the right features and finally deploy them into production (DevOps)
lead a talented cross-functional team, which is responsible for one or several microservices
Support the growth of each individual team member and the whole team
Create a great work environment and team culture
Support knowledge exchange and initiatives across several teams
Ensure an agile environment and support the SCRUM process
WHAT ARE WE LOOKING FOR?
Minimum of 5 years of work experience in SaaS environment
Experience in either technical lead or people management
Hands-on organizational talent, who wants to be deeply involved in a full stack development
Live agile methodologies, esp. Scrum
Up-to-date on current technologies, especially REST/GraphQL based Microservices or Single-Page-Applications
Expert knowledge with Docker and Kubernetes is a plus
ABOUT US
LeanIX aspires to become the number one SaaS solution to modernize IT architectures. And we are on a good way. Hundreds of well-known brands such as adidas, Zalando, and Vodafone make better decisions in IT with LeanIX.
But LeanIX is not just the product, it is also a great place to work. Colleagues from dozens of countries jointly make our vision reality. Yes, we have to work hard to achieve our ambitious goals. But we have everything to do so. We have invested a lot in a working environment that allows everyone to thrive. We believe in open access to leadership, transparent communication, personal development, a modern airy working environment, and that world-class teams deserve the best software stack money can buy.
Jetzt Bewerben