Digitale Jobs
Developer Advocate bei Sendbird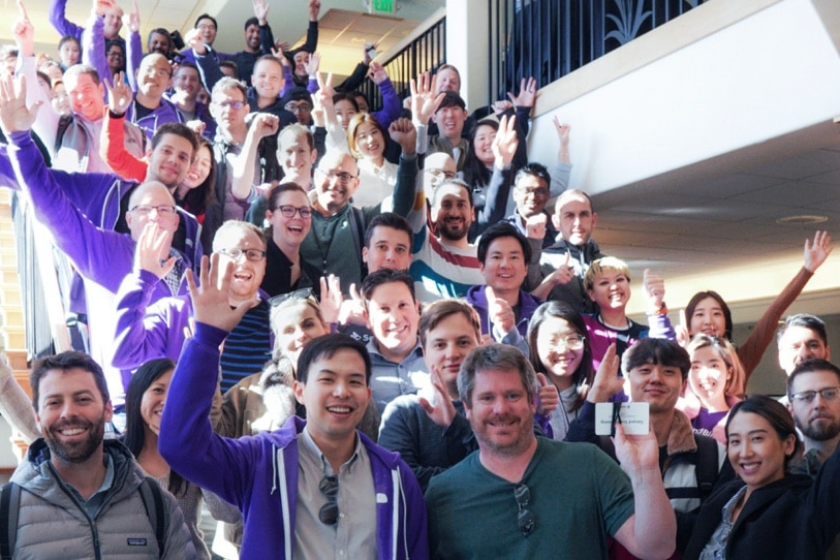 Sendbird is the world's leading chat & messaging platform as a service in addition to voice and video. Our mission is to build connections in a digital world.  We believe that digital doesn't have to mean impersonal, that physical boundaries shouldn't create relationship boundaries. We believe in authenticity over superficiality, and in conversations over text messages.  We're a Y Combinator alumnus (W16) and have raised over $120M from leading investors including ICONIQ Capital, Tiger Global Management, Shasta Ventures, August Capital, and FundersClub. We are headquartered in San Mateo, CA, and also have offices around the world including Seoul, New York City, London, and Singapore.
As a Developer Advocate at Sendbird, you'll connect and collaborate with communities that love chat, voice, and video technology as much as we do. You'll interact with developers across the globe, advocate for their needs, and help enable Sendbird champions. Your work will foster community for developers integrating Sendbird APIs and will help drive strategy around developer relations. You'll focus on supporting developers who are learning to or are building applications on Sendbird's platforms, and help create momentum that results in successful adoption of our products.
What you will do
Collaborate with our product, marketing, and engineering teams to accelerate the adoption of Sendbird products by conveying feedback from developers, reviewing APIs, and testing our products/new features
Build community through the relationships you create with developers; speak externally on conference panels, meetups, and blog about Sendbird technologies and related vertical solutions
Be active in our community channels to help our free trial users, e.g. unblock technical problems, identify scaling issues, and help developers that are learning about Sendbird APIs
Be hands-on, write demos and sample code or client libraries, and work with Sendbird teams to facilitate and help organize initiatives for our developer community
Record videos and conduct workshops that might appear on our YouTube channels, podcasts or other social media platforms
Experience and skills
Bachelor's degree in Computer Science or equivalent practical experience
A minimum of 4-6 years of experience as a software engineer, developer, or equivalent experience
3-5 years of experience in a technical consulting or client-facing capacity, e.g. solutions engineering, technical evangelist
B2B/Cloud development experience is a plus
Experience with some of the following: JavaScript, Swift, Java, RESTful API, Mobile platform such as iOS, Android, React Native, Unity.
Bonus points
Experience with large group communications and presentations including both  technical and business audiences
Track record of helping fellow developers
Strong written and verbal English skills
Finally, there is no such thing as a perfect candidate. Sendbird is a place where everyone can learn and grow. We encourage you to apply if this role excites you.
At Sendbird, one of our core values is Global Citizenship.  We respect, promote, and encourage diversity for equal employment opportunities.  We do not discriminate on the basis of race, color, religion, marital status, age, national origin, ancestry, physical or mental disability, medical condition, pregnancy, gender, sexual orientation, gender identity or expression, veteran status, or any other status protected under federal state, or local law.
Jetzt Bewerben